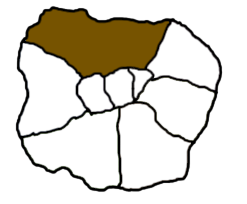 PIN

The Roundhouse
An Icon of London's Musical (and Railway) History
The cylindrical Roundhouse is an iconic venue for theatre, music and performance art and sits on the boundary of Primrose Hill and Chalk Farm. It started life as a train turntable shed in the 1840s and later morphed into the iconic arts centre that resonated with the 'Swinging '60s' where it made its name. The likes of Jimi Hendrix, Pink Floyd, Jefferson Airplane and The Doors all played here. After a total refurbishment, the venue reopened in 2004.
Early History
The London & Birmingham Railway (L&BR) was the first railway authorised to extend into London as far as modern-day Euston Station. The threatened (by the new-fangled railways) Regent's Canal Company stipulated that the railways take goods traffic no further into London than the edge of the Canal. Subsequently, the L&BR planned a goods station at Camden Town alongside the Regent's Canal. From here goods were transported to the canal for onward transportation throughout London and including the Docks in East London. Camden Goods Station quickly became an important interchange depot. After the trains evolved into longer, more powerful, locomotives, they could no longer be accommodated in the original shed and more space was required.

A circular shed – now known as the Roundhouse – was created in 1846 for goods engines for stabling and servicing goods locomotives. It was160 feet in diameter and was the second roundhouse to be built in the UK. The Roundhouse was built on brick vaults at natural ground level, which raised a turntable and the service bays to railway level. It could hold 23 engines and tenders.

Tags
Indoor
, Magnetic North
, Historical Event
, Music
Location
The Roundhouse , Chalk Farm Rd. , London , NW1 8EH
(View on Google Maps)
Contemporary, historical & iconic venue
from
£10.00-50.00

per ticket

some concession may be available
Recent Reviews
There are no reviews yet for this Triptoid.