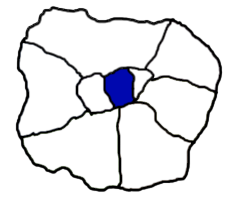 PIN

Ship Tavern (Holborn) Pub and Gin Palace
One of central London's oldest pubs with its own ale
Finding a pub in London is easy; finding a wonderful pub takes more time
History
Minutes from Holborn tube and Lincoln's Inn Fields is an establishment that in less than a lifetime will have the distinguished responsibility of offering ale and more latterly (Victorian times onwards) gin to patrons for half a millennium. Yes, that's nearly five hundred years!

The original tavern served to provide 'refreshments' to hard work labourers working at nearly Lincoln's Inn Fields. Mass was also surreptitiously performed by Catholics in the basement, with look-outs warning of any approaching king's troops. 'Hidey holes' still exist today, but for those who were unlucky and hiding in tunnels were executed on the spot, their souls still haunt the cellars. You need to cast your mind back to 1549 when the Ship Tavern was established. This was a turbulent time; in the preceding two decade, Henry VIII had dissolved over 800 monasteries and nunneries fundamentally altering the fabric of English society. The monasteries had run hospitals and provided food to the poor and their removal resulted in increased destitution and poverty.

Drinks
The Ship Inn's speciality is both ale and gin! It has its own beer; the Ship Tavern 1549 is uniquely and solely brewed for consumption in this establishment.

In addition to a fine selection of ales and spirits, gin is the other speciality, although a more recent adoption. The first confirmed date for the production of gin was early 17th century Holland when it was made as a medicine and sold in chemist shops to relive stomach complaints and gout! British troops fighting during the Thirty Year war were given 'Dutch Courage' during the damp winters, and eventually it was imported into England, the rest is history. In July 2016, the Inn was part of the World Gin Festival with over 60 global gins from Sweden, Finland, Australia and Canada.

The bar downstairs has stripped oak floors and cosy booths that provide a degree of intimacy combined with the feel of a real English pub. The bar menu is available all day including british classic snacks like pork pies and scotch eggs. Every Sunday afternoon, there is Gin and Jazz in the Oak Room.

Food
Homemade, British inspired pub food is created using the finest local produce and served in the first floor 'Oak Room' where you are surrounded by mahogany walls and antique paintings. You know you are definitely in England, although you could be rightly mistaken to believe it actually is Victorian England.

Opening hours are midday until 9 pm Sundays and 10 pm rest of the week. The a la carte menu has a great selection of traditional British classics from soft shell Devonshire crab fritters, beef wellington and sticky toffee pudding and vanilla pod ice cream to finish.
Tags
Culture
, Theatreland
, food and drink
, Downtown Westminster
Recent Reviews
There are no reviews yet for this Triptoid.