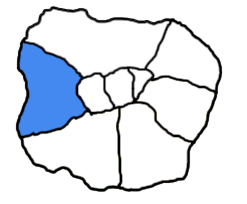 PIN

The Wallace Collection
Furniture & Firearms from the 18th Century
An exceptional collection of art, decorative items, furniture and firearms collected between 1760 & 1880 can be found on display in the lavish sumptuosity that is Hertford House. A free museum visit can be double up with lunch or dinner in its lovely courtyard restaurant.
History
Hertford House was built as a shooting lodge for the 4th Duke of Manchester in 1776, who enjoyed duck shooting nearby. The hunting lodge was named Manchester House after the Duke and was later used as the Spanish embassy.

Francis Seymour-Conway was made the 1st Marquess of Hertford in 1793. He was a descendant of Edward Seymour, the Lord Protector in the reign of Edward VI. The new Marquess of Hertford served as an ambassador to France, and Lord Chamberlain a little later. The earliest part of the collection consists of eight oil paintings acquired by the Marquess of which six are by Canaletto. The portraits of the Marquis's daughters are by Sir Joshua Reynolds.
TripTide Thoughts
Lovely exhibition in an ex-hunting lodge. There is very little duck shooting today
Twitter Feed
Tags
Alcohol
, Museum
, food and drink
Location
The Wallace Collection, Hertford House, Manchester Square, W1U 3BN
(View on Google Maps)
Marylebone Museum & Restaurant
Recent Reviews
There are no reviews yet for this Triptoid.