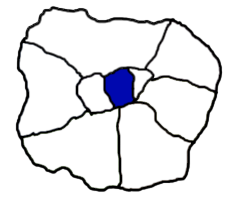 PIN

The Old Vic
Famous Victorian theatre
This world class theatre is located just south-east of Waterloo Station in London on the corner of The Cut and Waterloo Road. The Old Vic, as it is now known, as opposed to the Young Vic, first opened on 11 May 1818 at a total cost of £12,000 and was designed by the architect Rudolph Cabanel. Two years earlier building work had commenced on the swampy Lambeth marshland after Prince Leopold of Saxe-Coburg and Princess Charlotte of Wales laid the foundation stone and much of the rest of the building stone was recycled from the original Savoy palace on the other side of the river. When Princess Charlotte died in 1817 the theatre was renamed after the Queen-in-waiting Princess Victoria








After 1834 the standard of entertainments got a lot less regal at the theatre and standards dropped with most productions consisting of the crudest melodramas and much of the income provided by the sale of drinks. General ribaldry was to be had by all with "the beggary and rascality of London … pouring in to their low amusement, from the neighbouring gin-palaces and thieves` cellars".








Today the Old Vic is a focal point of London's theatre culture and which has undergone something of a reformation in last 50 years – but not without its ups and downs. It needed a complete refurbishment in1981 and received considerable media attention in 2003 after the appointment of Kevin Spacey (also known as US President Francis Underwood) was appointed Artistic Director in 2003




Tags
Alcohol
, Southwark
, Culture
, Indoor
, The Southbank
, The Striking South East
from
£10.00-50.00

per person
Recent Reviews
There are no reviews yet for this Triptoid.