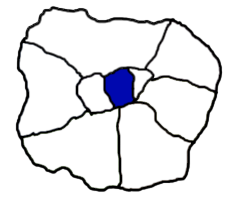 PIN

Great British Public Toilet Map
Knowledge is Power
When you are visiting London it is not always easy to find public toilets when you need them most. If you are travelling with a young family (or even an old one) knowing the location of toilets on your trip planner can make a lot of difference.
Just click on this link...

....and you can find out how far away you are from one.
About
There's is not a huge amount of publicly held information about where these conveniences are but one of these rare fonts of knowledge is the Great British Public Toilet Map. It is basically an online map of where these precious public conveniences can be found and it is not just for London as the map will help you locates public toilets around the whole of the UK.

The Great British Public Toilet Map was created by The Helen Hamlyn Centre for Design at the Royal College of Art. It was designed and built by Neontribe. It is funded by the Nominet Trust. It began as part of the TACT3 research project, funded by the New Dynamics of Ageing programme.

The map shows toilets that the public can use. This includes those in shops, cafes etc if they choose to let non-customers use their loo, such as those in Community Toilet Schemes. They try not to include those that are for customer use only. The data comes from councils, businesses, the OpenStreetMap project and you - visitor!

Twitter
Location
Royal College of Art , Kensington Gore , London , SW7 2EU
(View on Google Maps)
The Great British Public Toilet Map
Recent Reviews
There are no reviews yet for this Triptoid.