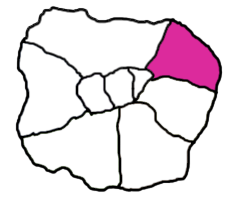 PIN

Wapping Gardens
Let the kids run free in Wapping
Wapping Gardens make it difficult to believe that visitors are so close to the London chaos. The Gardens today have a fountain and playground, with perimeter planting of shrubs and a number of fine plane trees. It is very much an oasis of peace close in London`s East End and a lovely peace of greenery for visitors to break their journey in.




Brief history
Formerly known as Wapping Recreation Ground, this was one of the earliest applications under the provisions of the 'Artizans' and Labourers' Dwellings Improvement Act' of 1875. The gardens were formed on the site of slum clearance in 1886 and were laid by the Metropolitan Board of Works. They were opened to the public on 8th June 1891.
Triptide thoughts
Green place to enjoy the nature and a good moment alone or with your families
Tags
outdoor
, close to river
, south east
, West
, Greenspace and Wildlife
, family
, wildlife
, Adventure/Action
, food and drink
, The Green West
, Child Friendly
, walks
Location
Tench Street, St Katharine's , London , E1W 2PA
(View on Google Maps)
A tranquil park in the East End
FREE
Recent Reviews
There are no reviews yet for this Triptoid.