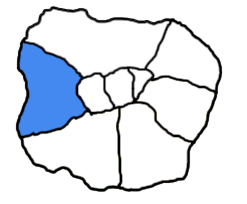 PIN

William Mansell
Stalwart Horologist of Connaught Village
Since 1864, William Mansell has been a jeweller in the beating heart of Connaught Village. This leading London horologist has been in the business of antique jewellery, silverware, clocks, watches and barometers for 150 years. This family-run business provides restoration services and specialist care for vintage and exclusive pieces. From the outset, it appears to be a creaky old store that is frozen in time but if you have an old time-piece that needs a little TLC this is the only place to go.


History
William Mansell is a stalwart of Connaught Village. The shop has been a family run local jewellers and clock, watch, barometer & barograph specialist for a century and a half. Its founder William (Bill) Mansell was born on 27th September 1873 to a family of silversmiths & jewellers. He was apprenticed to and worked alongside his uncle Alfred Crate who changed the business name to Crate & Mansell. In1900, Bill Mansell married Emily Woolcott, a coachman's daughter and they went to live in Ealing, where their first and only child Marjorie was born. In 1911 Bill set up shop on his own and took on the lease of 24 Connaught Street sharing the building with a dressmaking business. William Mansell grew the business to cover all areas of the jewellery trade and also supplied silverware, clocks and watches and his business prospered. Bill died a week just before the end the second world war leaving £3,000 in his will to his children Emily, Arthur & Marjorie who had no interest in continuing the business. The building was renovated in 1955 and Bill's grandson Fred took the business on and ran in single-handed into the 1980s. His youngest son Bill then joined the business and to build it back up again returning it to something of its former glory.
TripTide Thoughts
For visitors in search of a different London – prepare to step back into a different century
Opening Times
9 am – 6 pm Mon - Friday
Tags
History
, Shopping
, Winning West
Location
24 , Connaught Street , London , W2 2AF
(View on Google Maps)
Tradition jeweller & watch repairer
Recent Reviews
There are no reviews yet for this Triptoid.