East London's Fertile Foragers
Small beginnings
Salma Attan started her first bee-hive eleven years ago in East London; today she has 60 hives. Her bees produce fine local honey from colonies in Leytonstone, Wanstead, West Ham, Walthamstow Waltham Forest, Newham and Redbridge. Last year she decided to turn her hobby into her livelihood and started her beekeeping business Bushwood Bees. Salma's apiaries are liberally spread out around the area including hives on the roof of the East London Mosque. As well as producing fine, raw honey, she offers beekeeping courses to novices and best practice advice to experienced beekeepers. Salma and her husband kept bees as a hobby and last year decided to create the business.

She took up bee-keeping after hearing about the anti-histamine qualities of local honey. "My husband suffers from hay-fever when spring comes along and I decided that local honey might be an effective remedy. Early results were encouraging by which time I had become a dedicated enthusiast. The hobby expanded to the point that it felt like so much more than that. I had been appointed Essex Bee Health Officer, I had been teaching and mentoring new beekeepers as well as raising healthy local colonies of bees through our local Epping Forest Beekeepers Association."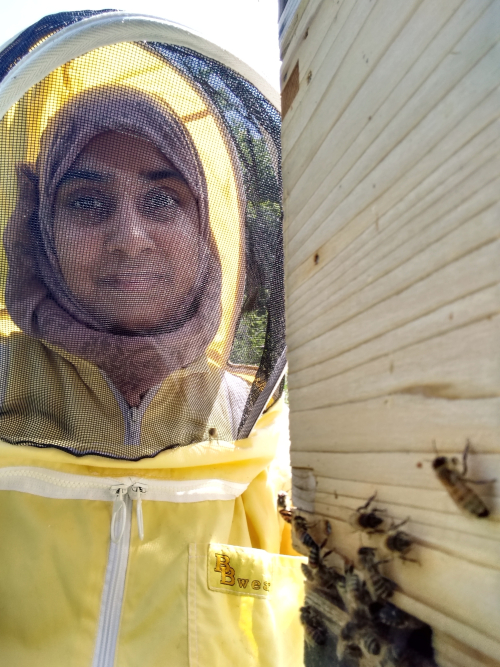 ---

My husband suffers from hay-fever when spring comes along and I decided that local honey might be an effective remedy.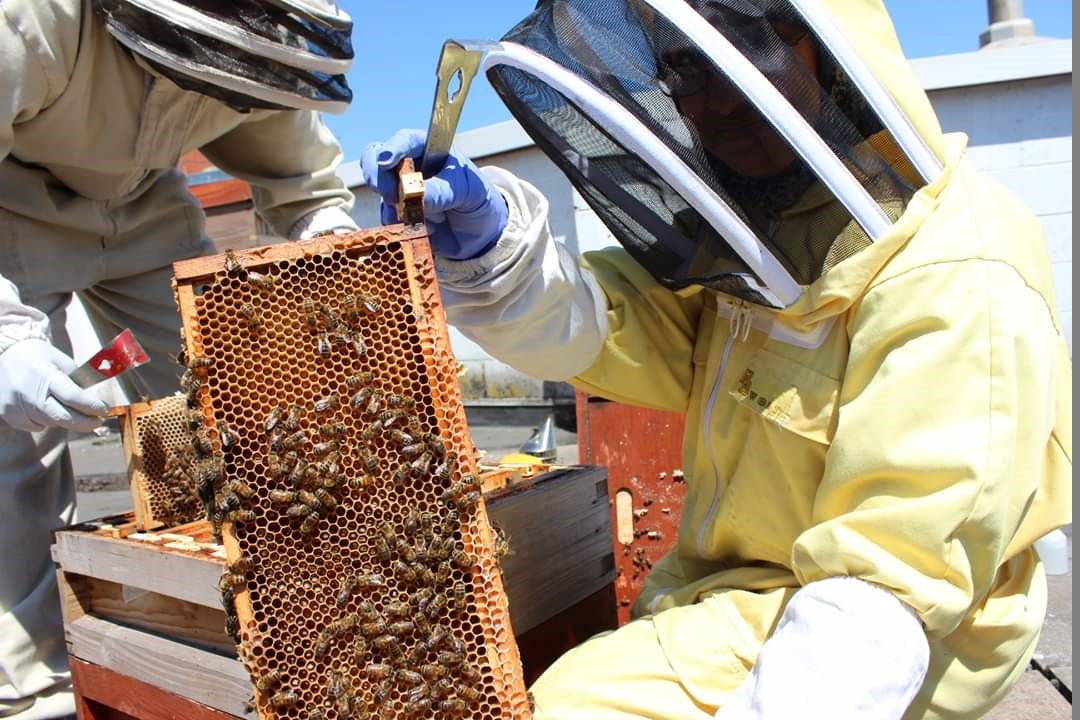 ---
Life as a professional bee-keeper.
Bushwood Bees started in March 2020 just as the effects of COVID 19 began to bite and everything including the planned talks and experience days had to be cancelled. However, bees are considered 'livestock' and the lockdown rules meant the Salma was encouraged to continue bee-keeping which enabled her to take orders for rearing and selling local colonies of bees. She continues, "The other silver lining of the lockdown rules is the number of new honey customers I have gained. With regular grocery shopping becoming so difficult, it seems many people were looking online and locally for buying produce. After a few mentions on Facebook, our lovely local community realised there was local quality honey on their doorstep."

Our lovely local community realised there was local quality honey on their doorstep

The Seasonal Tastes Of Honey
Caring for numerous bee colonies is hard work and harvesting honey from multiple locations is demanding work. The hours are long but the end product is very rewarding. Salma enlists the help of her children to do much of the heavy lifting when it comes to harvesting honey. With about thirty pounds of honey coming from each hive up to three times a year-extra muscle-power is essential. Bees forage for pollen for average distances within a three-mile radius of their hives and the taste and consistency of the honey they produce depends on the local vegetation. However, each seasonal harvest can be quite different for example pollen lime blossom in the spring produces a light, sweet honey whilst blackberry blossom is responsible for fruity, resonant flavours. Come late summer/early Autumn honey from Salma's East London hives produce deep, rich flavours redolent of the past season.

Did my honey cure the hay-fever? It certainly helped with the symptoms and the idea that local honey is effective as a local remedy carries a lot of weight.

There are no discussions
Related Triptoids

Load more triptoids