A Bookworm's Five Favourite Places
Rye Books
A few minute walk away from Peckham Park, there's a little independent bookshop called 'Rye Books'. It is a place where every book has been hand-picked and perfectly placed on wooden shelves, completing the range that offers an essential, no-nonsense shopping experience. The design of 'Rye Books' is colourful and welcoming – green stripes colouring the façade and cosy feel with a centrepiece of flowers and books stacked neatly on the central round table. Even though it is smaller than any chain bookshop you'll visit in London, 'Rye Books' sums up the proverb, 'quality over quantity'.
Book Mongers
It would be safe to say that 'Book Mongers' is the best second-hand bookshop in London. For those who enjoy browsing books for hours, 'Book Mongers' is the place to go. It looks as quirky and 'vintage' as you would imagine an independent bookshop – piles of old books stacked randomly all over the place, an old green sofa in the corner and the Owner's dog hanging out of the shop window watching passers-by. 'Book Mongers' reminds you why kindles and audio books will never replace the smell of an old book, the allure of time-proven literature and the experience of adventure as you stumble upon something you had no idea you looked for.
Clapham Books
Clapham with its leafy parks, cosy cafes and great bars is definitely a place to include in your London plans. If you do visit Clapham, make sure you stop by the 'Clapham Books' – a white little bookshop that perfectly completes the Clapham puzzle. You will find a great selection of Penguin classics, a wide range of children's books, fashion, cooking, the new releases and the best-sellers. 'Clapham Books' is a simple, well ordered place where you will always be welcomed with a smile and professional advice if needed.
Tales on Moon Lane
The multi-award winning children's bookshop found in Herne Hill, 'Tales on Moon Lane' is dedicated to inspire a life-long love of reading. The place itself looks like something taken out of a child's imagination - it is playful, colourful and full of stories. It was built to look more like a sweet shop, to present books in a different, more tempting way so that children would see it as something fun and fascinating. Fantastic service and the vast range of books will give your children the opportunity to experience the adventure of exploring colourful books and finding something special.

'Hopefully as you walk past the windows or come into Tales on Moon Lane it will remind you of your favourite books and set imaginations dancing.'

Village Books
In the heart of leafy Dulwich Village, Village Books offers a wide range of books in a homely atmosphere. The location of Village Books is perfect if you plan to visit the nearby Dulwich Picture Gallery, Dulwich Park. The selection of books spreads throughout two floors and the children' section was created with a special focus catering for new-born babies through to young adults.

'Visit Village Books, and we'll introduce you to a treasure-trove of books and writers that you'd never experience simply by buying on-line.'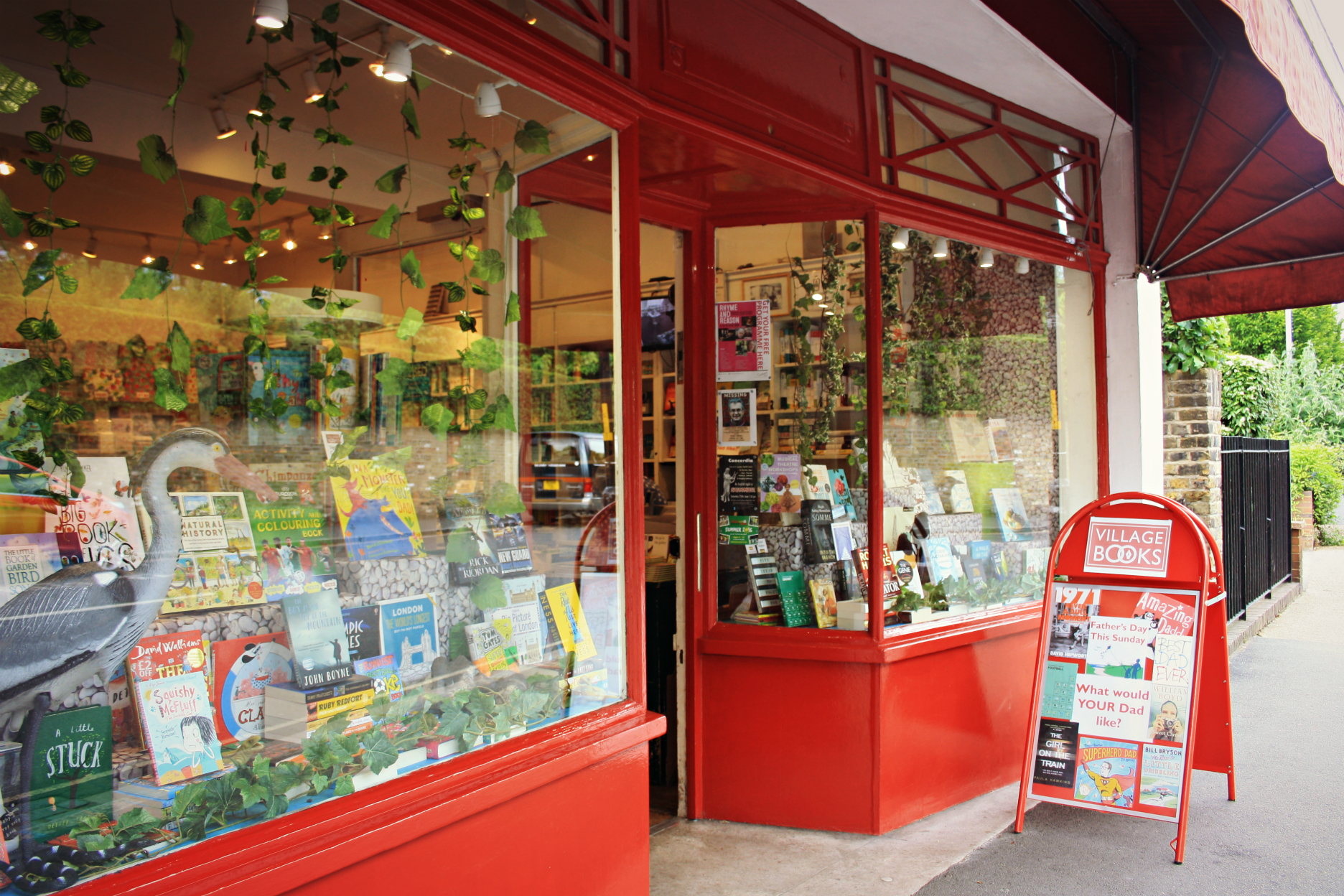 ---
Whichever bookshop you will choose to visit, it is safe to say that all these places have a few essential features in common – welcoming, professional service, cosy atmosphere and the exclusive personal touch which you wouldn't be able to find in a chain store together with an interesting variety of books.
There are no discussions
Related Triptoids

Load more triptoids
Related Articles

Load more articles