For those visitors new to South-East London: the Bermondsey Beer Mile is a loose collection of craft brewery bars and bottle shops and is located along an expanse of railway arches. It's actually closer to two miles than one having experienced a little expansion. They are all open at about the same time on a Saturday afternoon and to do each of them justice you need to start early and finish late. It is a rather a nice pub crawl, that allows the wanderer to experience some rather unique little hostelries which each have a charm of their own. The only hard bit, if there is one, is finding a good way to navigate once you have sampled the first half dozen.

The problem is keeping track as to where they all are as like medieval London - the area grows organically without logic. It is really very satisfying in a chaotic sort of way and the locations shift and new ones open and old ones move. Nearly all of the documentation of the fascinating, hoppy excursion can be found on the internet in a series of random blogs that are redundant as soon as they are published.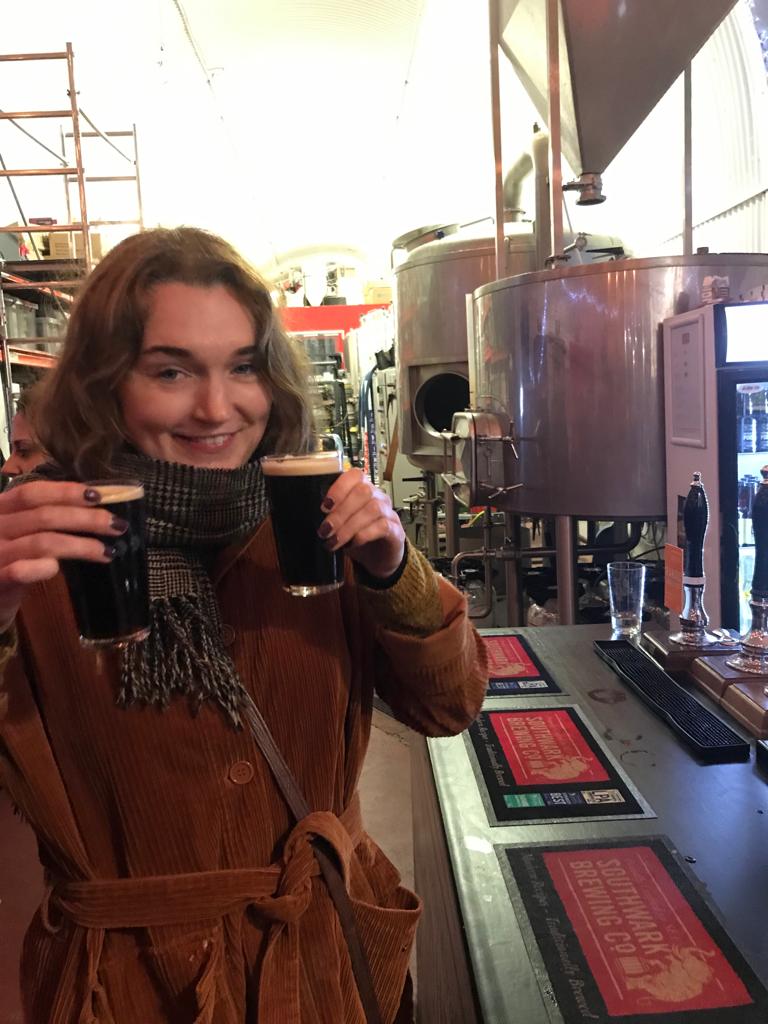 ---
1. Southwark Brewing Company
This article is about as accurate as it gets (at the time of writing). It is about as close to an official route as you are likely to get and there are addresses for each one. Just put the postcode into your smartphone and you will be almost there. We have found that the best place to start is from the Maltby Market end where you can kick-off with a little street food to line the stomach. Visitors should take their bearings from London Bridge (near the Shard) and follow the river east. After that just wander on and stop and sip.

Top Tip: Infrequent beer drinkers should probably stick to 'half pints' to avoid early retirement. So in no particular order of merit other being nodally correct:

This is a thirty-year-old brewery and a pioneer amongst many other pioneers. Quite possibly it is the most popular taproom on the route - judging by the throngs of eager drinkers. Its close proximity to Maltby Market means that drinkers can take their own street bought food with them (which is encouraged). Try the porters and stouts with a street sausage. It is an excellent start to the 'Mile'.

46 Druid Street, SE1 2EZ
Opening Times: Tues: 7pm-10pm; Thurs & Fri: 5pm-10pm; Sat: 11am-6pm; Sun: 12pm-5pm
2. Hawkes Cidery & Taproom
If you need to take a break from beer - stop here try the cider. The interior is as cool as a cucumber and twice as moody. It is a taproom with attitude and is an experience all on its own. It comprises groaning fridges, a large seating area and an impressive menu. Tours of the brewery are also available.

86-92 Druid Street, SE1 2HQ
Opening Times: Thurs: 4pm-11pm; Fri: 12pm-11pm; Sat: 12pm-8pm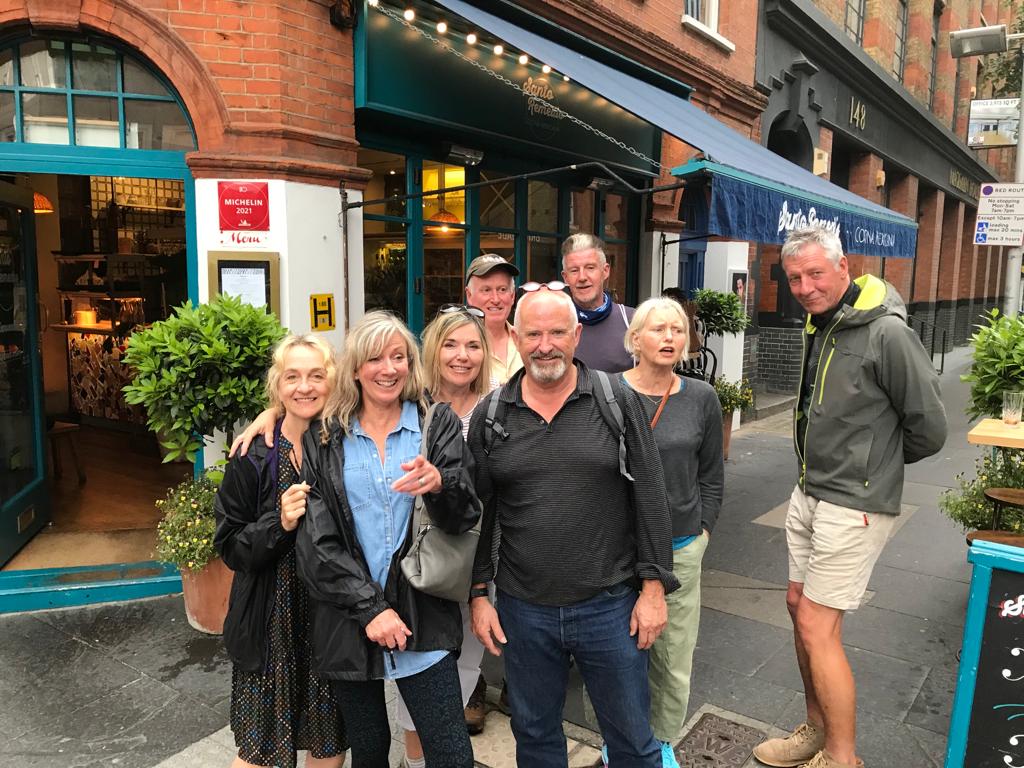 ---
3. The Barrel Project
This handsomely appointed tap is arguably the best looking taproom on the route and has a wonder barrel interior. The beer selection is also of biblical proportions. Once inside the visitor cannot fail to be impressed by hundreds of oak barrels festooned about the establishment. It is a great looking venue with an impressive bar fitted out with turquoise tiles.


To match the decor there is a gigantic choice of craft beers that live (mostly) in a sort of refrigerated Alladin's cave. It is very big on visitors coming in for 'off licence' (take-away)sales and has recently installed a food hatch which dispenses some perfect accompaniment for the beer.

80 Druid Street, SE1 2HQ
Opening Times: Wed-Fri: 4pm-11pm; Sat: 11am-11pm; Sun: 12pm-7pm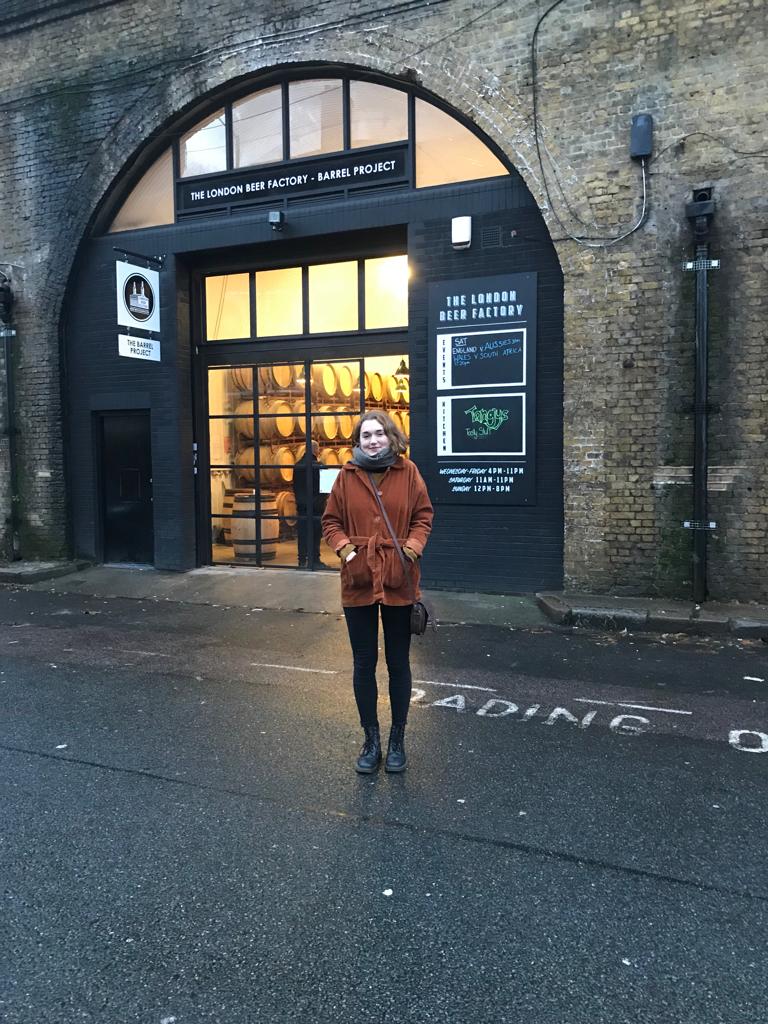 ---
4. Billy Franks Jerky and Craft Beer & Snack Shack
This place is a heady combination of beef jerky snacks and craft beers. Boozy Beef Jerky is a perfect combination to have with your craft beer.

104 Druid St, London SE1 2HQ
Opening Times: Thurs-Fri: 5pm-10.30pm; Sat: 12pm-10.30pm; Sun: 12pm-6pm

5. Hiver Beers and Taproom
Honey, bees and beer are an unlikely combination with this 'close-to-Maltby-Market' establishment. It has a lively atmosphere and is never dull. It is light, bright and breezy but most of all there is lots of honey-based stuff going on. It gives their ales a distinctive honey flavour and visitors will not be stung by their prices. Sorry! If honey is not your thing there is plenty of choice from some amazing beer from other local breweries.

56 Stanworth Street, SE1 3NY
Opening Times: Sat: 11am-8pm; Sun: 11am-4pm

6. Anspach & Hobday Brewery
" Underneath the arches, we dream our dreams away" and also come across the Anspach and Hobday brewery. A unique little taproom in that actually brews in Croydon and ships the beer in. It is small, compact and offers a friendly service (not that the other taprooms do not).

118 Druid Street, SE1 2HH
Opening Times: Wed-Fri: 5pm-11pm; Sat: 12pm-11pm; Sun: 1pm-10pm

7. Moor Beer Co Vaults & Tap Room
More beers can always be found in the Moor Beer vaults. This diminutive taproom is staffed by great servers who deliver some brilliant wares. It is very good value and does a great line in 21st-century pub-grub. Top Tip: don't forget to try their smoked beer.


71 Enid Street, SE16 3RA
Opening Times: Wed-Fri: 3pm-10.30pm; Sat: 12pm-10.30pm; Sun: 12pm-9pm

8. Cloudwater Brew Co
The beer here was originally brewed in far-away from Manchester on the Lancashire cobbles., Cloudwater also boasts a railway arch taproom with over 20 seasonal and core lines on demand. There are nice imbibing inducing lights and great beer tasting notes. The glasses are also quite posh so be careful of those 'butterfingers.


73 Enid Street, SE16 3RA
Opening Times: Wed-Fri: 3pm-10pm; Sat: 10am-10pm; Sun: 12pm-8pm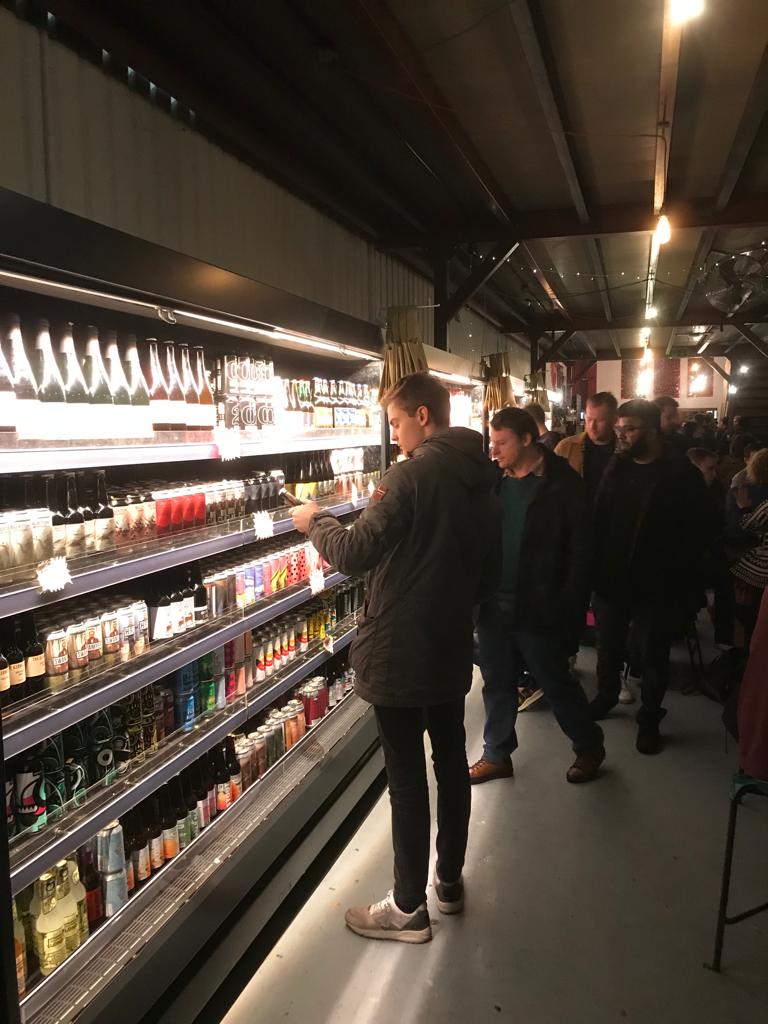 ---
10. Bianca Road Brew Co
This place has one of the larger drinking areas on the Mile and feels like a party might break out at any moment - especially at two for one time. They have lovely hoppy favourites like IPA, APA and lager and some interesting diversions. Orange IPA and Salt Lake Shake are amongst their more fascinating diversions.
83-84 Enid Street, SE16 3RA
Opening Times: Wed-Fri: 5pm-10.30pm; Sat: 11am-9pm; Sun: 12pm-6pm

There are plenty more venues than these to try on the mile - these are just some of our favourites on an eclectic list which is by no means exhaustive.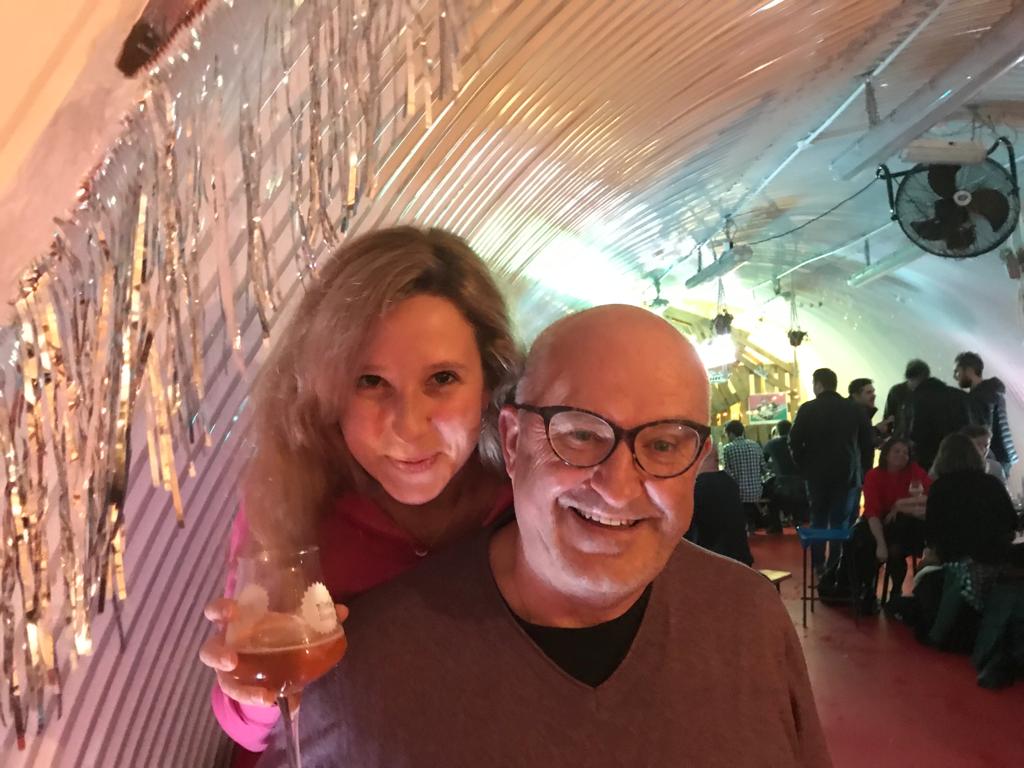 ---