Beauty may well be skin-deep; or at least underground. However visitors to London may well omit a visit to the tube station as part of their trip plan. There are some stunning examples of subterranean old and new architecture to be seen on the London transport system and these are just a few of our favourites. The London Underground system is large and wide ranging and each one of its terminals has its own own story that is well worthy investigating further during your stay.

There is a great deal of beauty beneath our feet that will never see the light of day yet should not be overlooked

Westminster
This 'tube' is a marvel of civic engineering and was rebuilt for the Jubilee Line extension in 1999. Designed by Hopkins Architects and triggered by he arrival of the much deeper Jubilee Line extension and the construction of Portcullis House, the new Parliamentary Building, above required the resolution of a much more complex design to cope with all the moving parts. The effect of descending via a chain of escalators has been described as quite thrilling. The station is composed of exposed concrete and stainless steel beams that jump into the air from wall to wall. It is definitely heady, futuristic and very 'out there"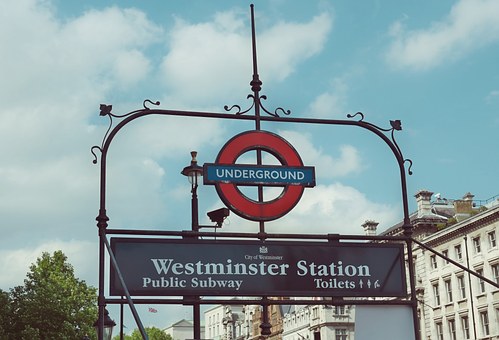 ---

the Piranesian effect (in Westminster Station) is heightened by views of the rough concrete of the box wall

Park Royal
Standing on Western Avenue, which runs west out of London, Park Royal Underground Station is on the Piccadilly Line on London Underground. In 1931 a new station was built on Western Avenue, part of the westwards extension to the Piccadilly Line from Hammersmith to South Harrow. The station - named Park Royal - was a temporary structure and would be replaced within five years. A block of shops comprises a ground floor, with two further storeys above. Columns, clad with faience tiles at street level break the frontage into five bays. At street level the shops fronts have large, plate glass windows. Metal-framed windows form a 'ribbon' of glass on the first and second storeys. The windows on Western Avenue are later replacement windows; those on Hanger Green appear original.

This highly distinctive interconnecting design compromising bricks and glass serve up a highly original art deco cum Streamline Moderne style. There are three receding windowed tiers with a central ticket hall and a tall brick tower above.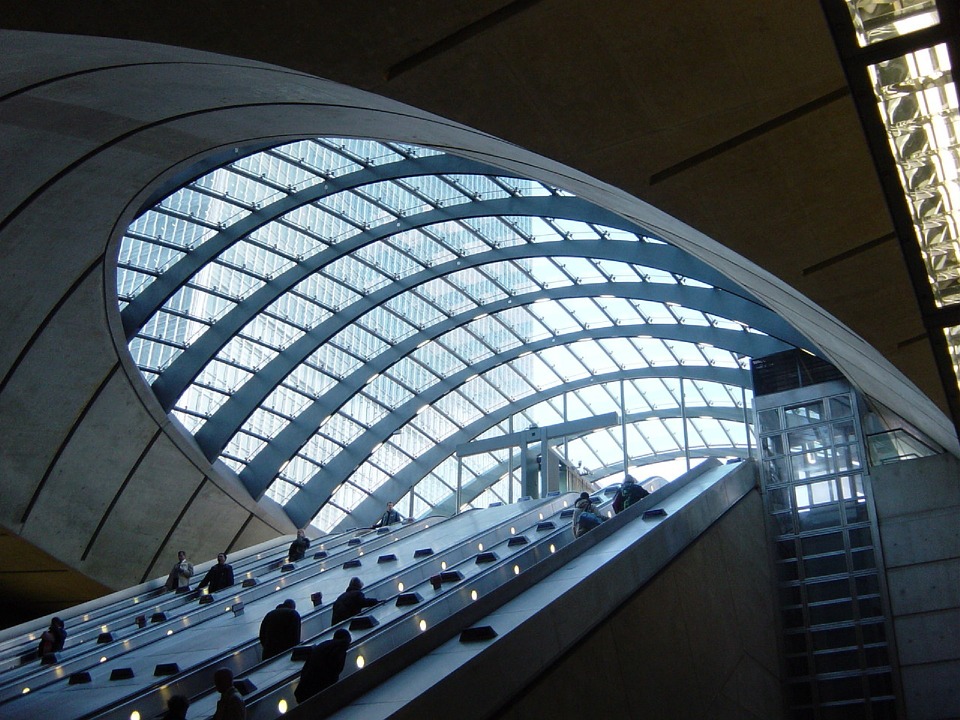 ---
Canary Wharf
This cavernous cathedral of a station was completed in 1999 and designed by Norman Foster as one of the main Docklands terminals to carry workers from Central London to this burgeoning new finance district via the new Jubilee Line extension. There is very little evidence of what lies beneath at ground level and the only 'give away' is the discrete glass portals at two of the entrances to the station. However once descending underground on one of the seemingly endless escalators visitors will get an appreciation of the size and scale of the enormous subterranean space which is both compelling and elegant. When excavation started here in this old dock the first hole was over 75 feet deep.
Canary Wharf is the most developed of docklands' 10 new stations. There are eight 30 metre long escalators, nine 11 metre long escalators, six lifts, flooring, wall cladding and space for station services are all in place in the ticket hall level. If you are interested in civic engineering get this station on your London trip planner
Barons Court
This is a modest little station London's west that services the District and Piccadilly line. It is Yin to Canary Wharf's Yang in its petite beauty.

The station building was constructed in 1906 and its platform are actually above ground despite being classified as an under station. It retains many of its original features including terracotta 'art nouveau' fascia and lettering and a green tiled interior.

Visitors should also look out for th unique wooden bench on the eastbound platform. The station building was constructed to a design by Harry Ford in a style similar to that used at Earl's Court and Hammersmith and has been a Grade II listed building since 1985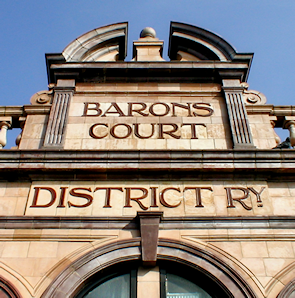 ---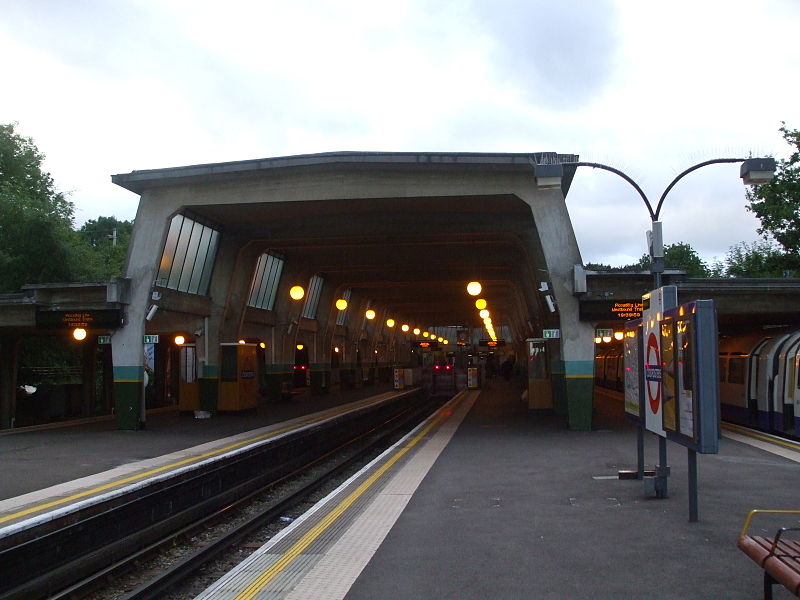 ---
Cockfosters
Very much a suburban terminus at the end of the Picaddilly Line Cockfosters joined the commuter belt in 1933 when the underground station was built. It is the last stop of the Piccadilly line and is literally the end of the line. The impressive architecture of the station is often taken for granted and is as distinctive and compelling as many more famous stations closer to London's centre. It is a Grade ll listed building, designed by Charles Holden – the principal architect of the London Underground at the time- in modern European style and is quite beautiful. There are many original features that have been retained here since its opening including some original light and sign fittings. Of particular note is the exposed concrete structure of the cantilevered platform canopy which is a really good example of the Modern style.
These are just a few of the long and the short and the tall of London's underground system and each is well worth an appreciative visit.
There are no discussions
Related Triptoids

Load more triptoids