The hustle and bustle of London never seems to stop. Even late into the night there is plenty to see and do. More often than not you will find that once you arrive and discover there is even more for you to enjoy in the capital, your wish list quickly grows. Thankfully, one of the great things about London is the many choices of public transport allow you to get from one part of the city to the other with relative ease. You can use bus, underground or overground trains, trams, river boats and even hire bicycles to get around.

Trip planning in London depends on how often and where you need to travel to will dictate the type of transport and payment method. Read our London online travel guide below to find out the different ways you can pay for public transport and see the methods of London travelling revealed.


Anyone caught travelling without a valid ticket or Oystercard will be told the ending to the new Star Wars movie (and pay a penalty fare)

Pay-as-you-go
There are three options available for this type of payment: Oyster card, contactless payment card or a Visitor Oyster card. This method means you only pay for the trips you make on public transport. These can be used on any public transportation; bus, tube, train, tram, Dockland Lights Railway, River Bus, Emirates Air Line cable car and National Rail.

The great thing about this option is that if you need to make multiple trips within one day, there is a daily cap which limits how much you will be charged, which you can read about here. The cost of each journey will depend on how many of the 9 zones you travel across during your trip and these cost less than paper tickets for single journeys. Use a London travel planner to help you map you routes for the day. Contactless cards also have a weekly cap, which runs from Monday through to Sunday.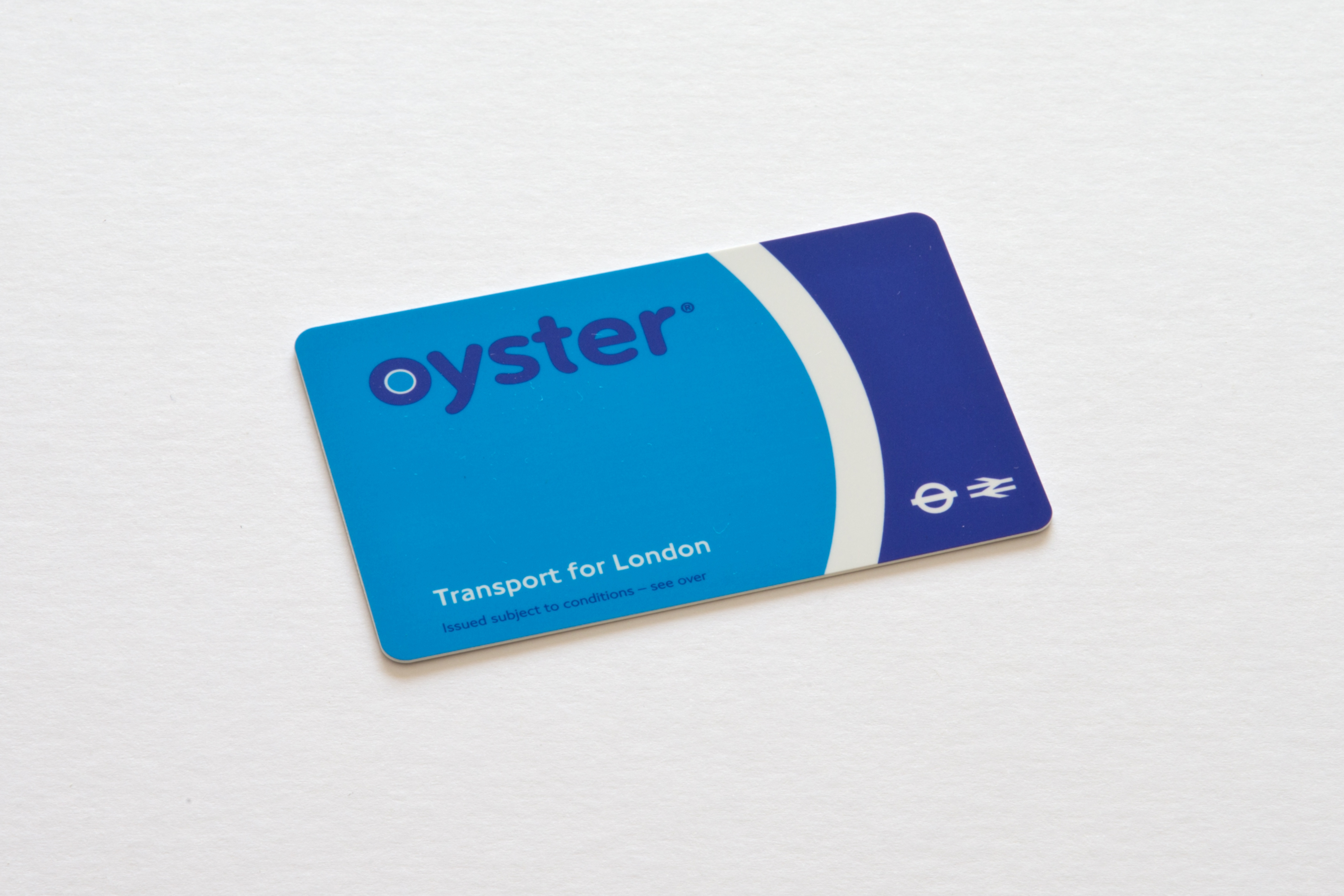 ---
Visitor Oyster Cards
You can buy and use these in exactly the same way as standard Oyster cards but the key difference is when purchased they already come with credit on the card (anywhere between £10 and £50). They offer the same benefits as a normal Oyster and allow you to buy bulk credit without having to keep topping up. Special offers also come included as part of the package, which you can read more about on their website.
Contactless payment cards
This is a relatively new method of payment and is becoming increasingly popular with Londoners themselves. Using either a credit, debit or charge cards, or Android and Apple Pay that display the contactless symbol, simply tap on the Oyster entry and exit points to start and end your journey. The right charge will either be added to your credit account, or deducted from your bank account. Like Oyster, this is also cheaper than buying a single paper ticket. It is worth noting that for non-UK cards there may be a daily overseas transaction fee.
Daily and 7 Day Travelcards
This can either be applied to your oyster, or bought as a paper ticket for daily, or weekly journeys. The price of a Travelcard depends on which zones you need to travel into, with zone 1 being the most expensive. If you are staying in London for a couple weeks and planning a lot of travel an Oyster card is probably the more cost effective option. For daily Travelcards, there are also different times of the day that make them cheaper to buy. Off-peak Travelcards, bought after 9.30am, between Monday and Friday, reduces the cost. Any Travelcard purchased before that time is more expensive and treated as an Anytime Travelcard.


There are no discussions