Finding Frank's Cafe
Getting Lost in Peckham
This is a little embarrassing tale, from me to you. It took place in Peckham, I was searching for Frank's Café (or, more accurately, I was searching for the vivid pink stairwell to Frank's Café. My friend and I were in Peckham, trying to make a day of it, drooling past some of the restaurants and lamenting our empty bank accounts. The stairwell, however, was free, and it was cool, and I wanted to take some pictures of it.

Finding it however… either is challenging or too clever for two graduates with a smartphone and Google Maps. Follow this tale closely, so you too don't make our error of climbing the wrong stairwell, into… well, a derelict carpark. Trust us, there is nothing fun, or exciting, about any other floor level. I stand by the fact that Google maps is perhaps a bit too specific. Frank's Café is located at the far side of the carpark, and to the far side we went. And then tried to follow a vehicle's path to the roof, and then a stairwell, until that stairwell ended, and then to another, until we are mostly up, and the most we can see of Frank's Café is another route to the roof that is blocked off by a barrier.
We made two errors. The first, was not taking the obvious, direct route that sits above Peckhamplex. The other, going too early. Don't make our mistake, people, when Google Maps says this venue might not be open when we get to it, it does not mean it's going to be closing soon. It's hours are from 5pm – 11pm. We waited out the time in a McDonalds.
I'll tell you a secret though, the wait was so worth it. The rooftop has a few cool things. The stairwell (of course the stairwell, it's why I went), Frank's Café, the Derek Jarman Garden, and, of course, the views. My next stop (which I have been vehemently encouraged to go to): The Bussey Building at night (which of course I was going to go – there was a rooftop cinema and bar.) Stay tuned!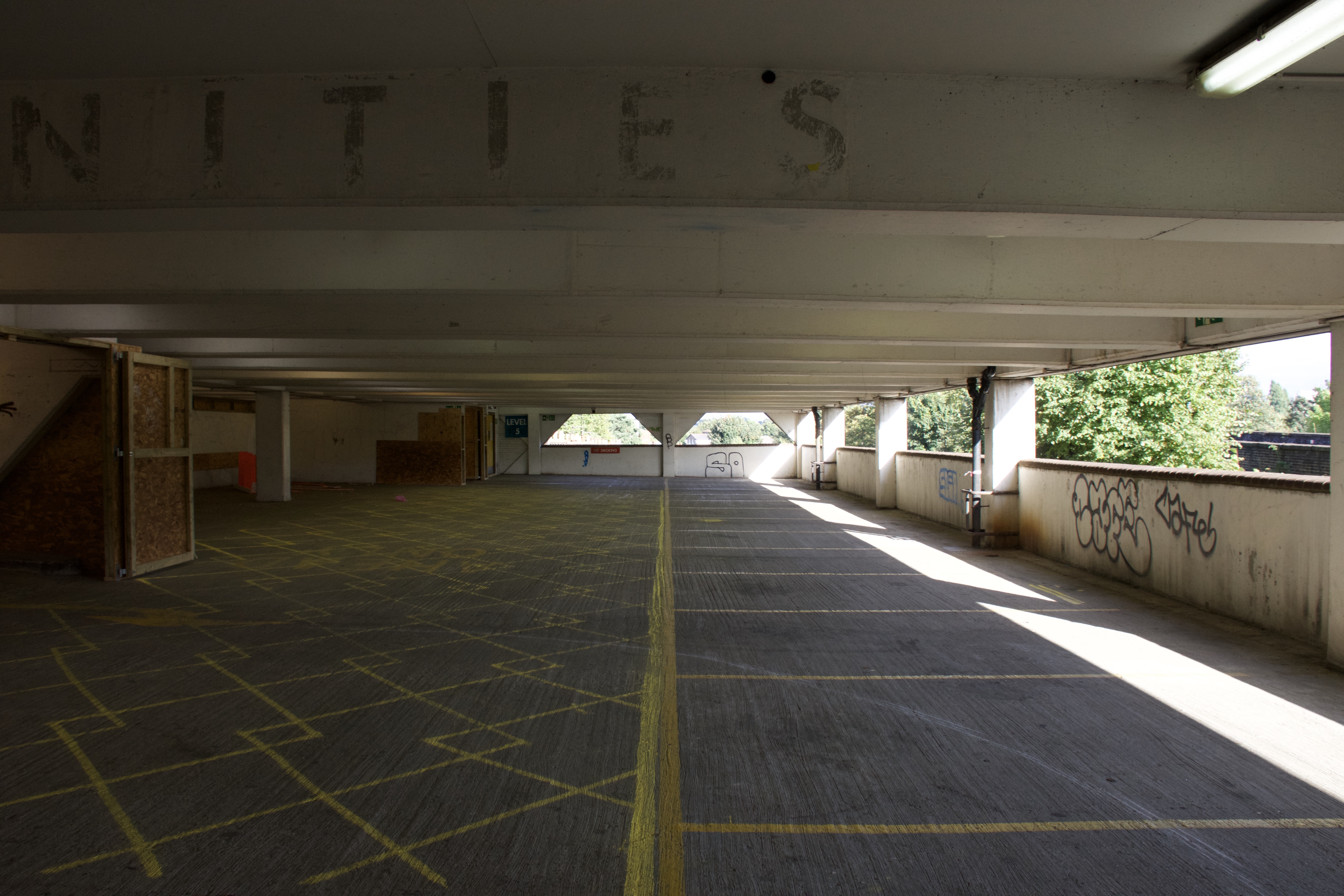 Related Triptoids

Load more triptoids