Typewriter(s) for hire
Customised Poetry on the Southbank
On the South Bank of the River Thames, between the tourist behemoths of the Tate Modern and Shakespeare's Globe Theatre, you'll find what many may consider to be out of touch with these well-funded, beautiful (well, the Globe) institutions of art and literature. I'm talking about poets for hire Lewis Parker and Edmund Davie.

Armed with TV dinner tables, chairs and typewriters decades old, these two 'buskers,' as they hate to be called, offer an incredibly valuable service, and they'll even let you pay what you like.

So to learn more about London's little known purveyors of poetry, you must wander down and have a chat with Lewis and Edmund to find out exactly why, other than vast riches, they spend their days pumping out poetry for people passing by.

On this day, certainly on a (and few) scorching hot day, Lewis and Edmund are tapping away for a group of standoffish American tourists attempting to sort through a handful of pounds and pence. The two of them run an independent publisher called Morbid Books, because, as Lewis says, "there aren't many opportunities for small presses to publicise their work. It seems that sitting out here by the river creating miniature, individual publications each day kind of works as an outreach activity, like free samples."

"Because I am terrible at publicity, and only recently came round to the idea of putting a Twitter handle on our sign…"

Lewis continues "many poets would balk at the idea of having to entertain average people with poetry, but I relish it. I like the idea of poetry as popular entertainment first and foremost and think it's equally important that it can have an immediate impact on people who don't, for example, know the difference between a dactyl and an anapaest (i.e. 99% of the population.)

While you should expect an original piece of poetry, or even a "Suicide note," as it says on his sign, Lewis goes on to explain that his "favourite type of customer" is somebody who comes up with a great title, something that jars him into a new way of thinking.

"Some of the best things I have written have been as a result of this impetus."

And where there is a favourite, there is also a least favourite, of which he will describe in in even greater detail.

"My least favourite? Hmm, there's too much choice… People who ask how long it will take, and when I say five minutes, say that's too long. I mean, how long do they expect poetry to take? -- They would wait five minutes for a drink in Starbucks!"

Lewis, as well as Edmund, who is slightly less talkative but equally as prolific, are here quite often, but not every day.

"Usually when it's sunny," exclaims Lewis. " So more in the summer and sometimes in the winter. Follow me on Twitter to find out, and check out Morbid Books!"

If you ask them how business has been, you'll get, as with everything a beautifully cryptic answer.

"Business is amazing," they exclaim. "With the money I receive from donations I'm buying a fleet of black aeroplanes so I can launch Morbid Airways. The inflight entertainment will all be provided by Morbid Books and the movies of David Cronenberg.."

If you'd like your very own poem, or suicide note from London's poets for hire, this stretch of South Bank is the place to go. While dusty photos in an old album are forgotten, and these days it seems, not forgotten but deleted, poetry lives on. This experience is without a doubt, uniquely London, and when was the last time someone wrote a poem just for you?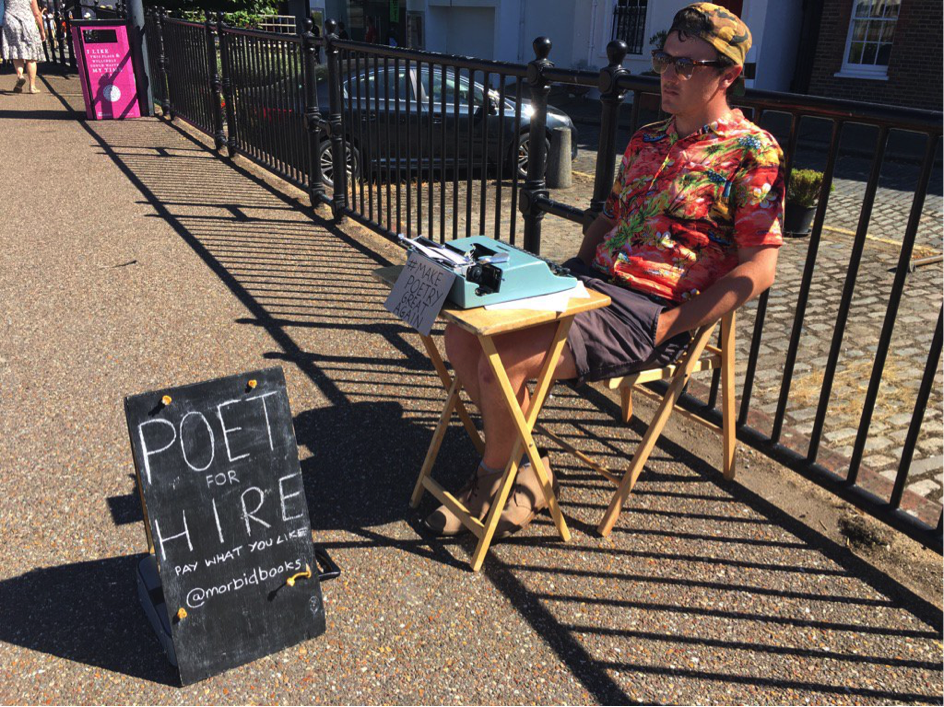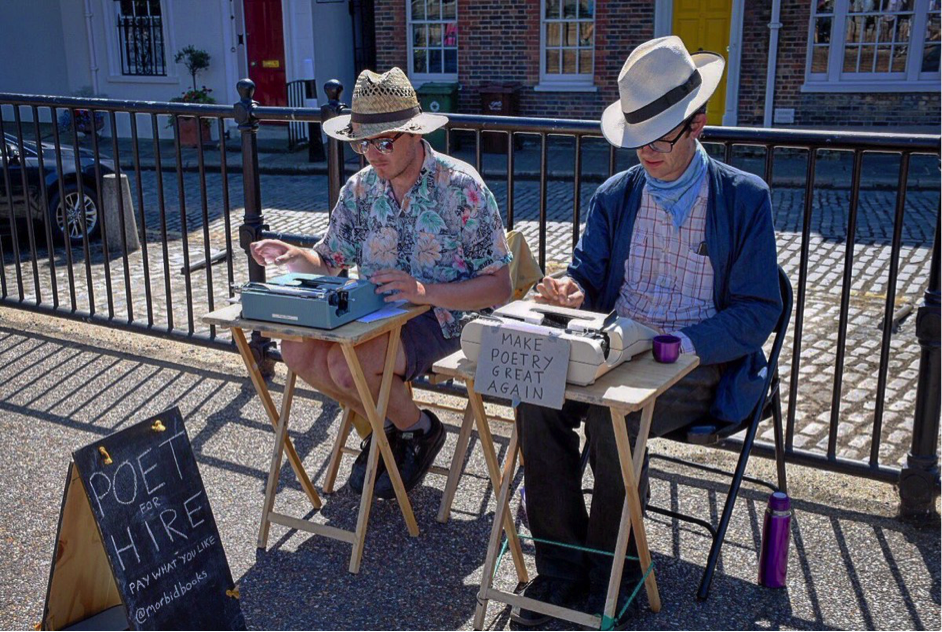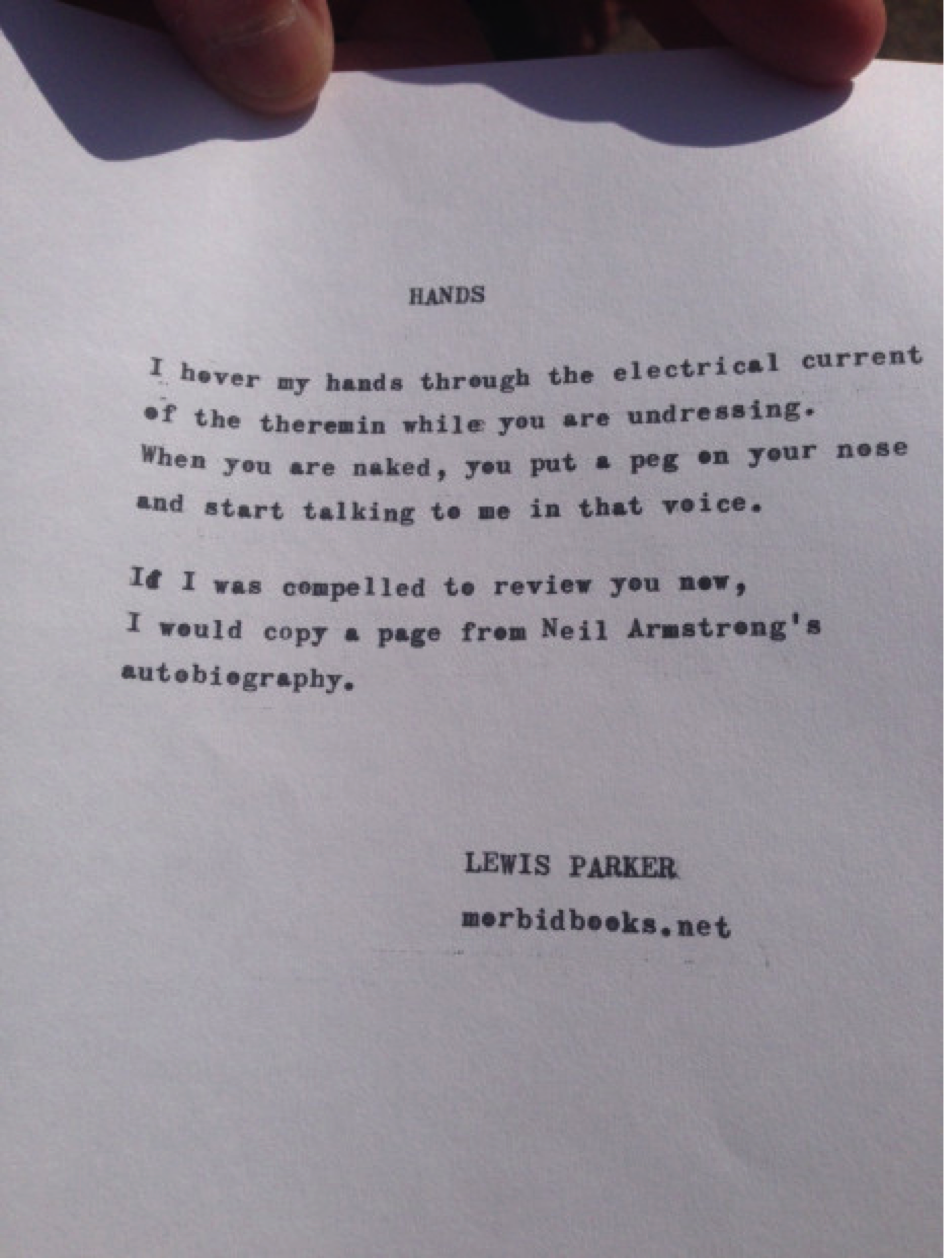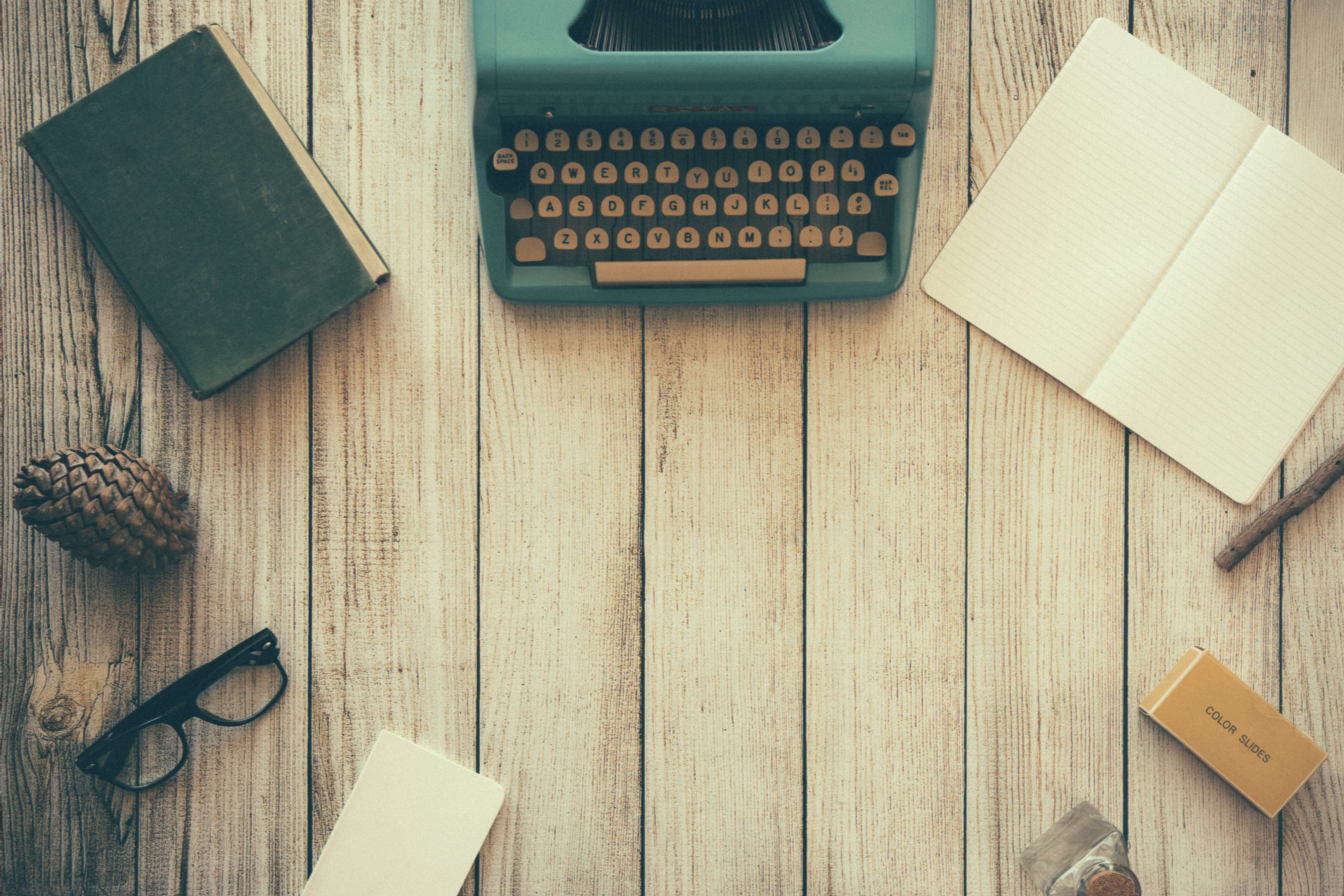 Related Triptoids

Load more triptoids