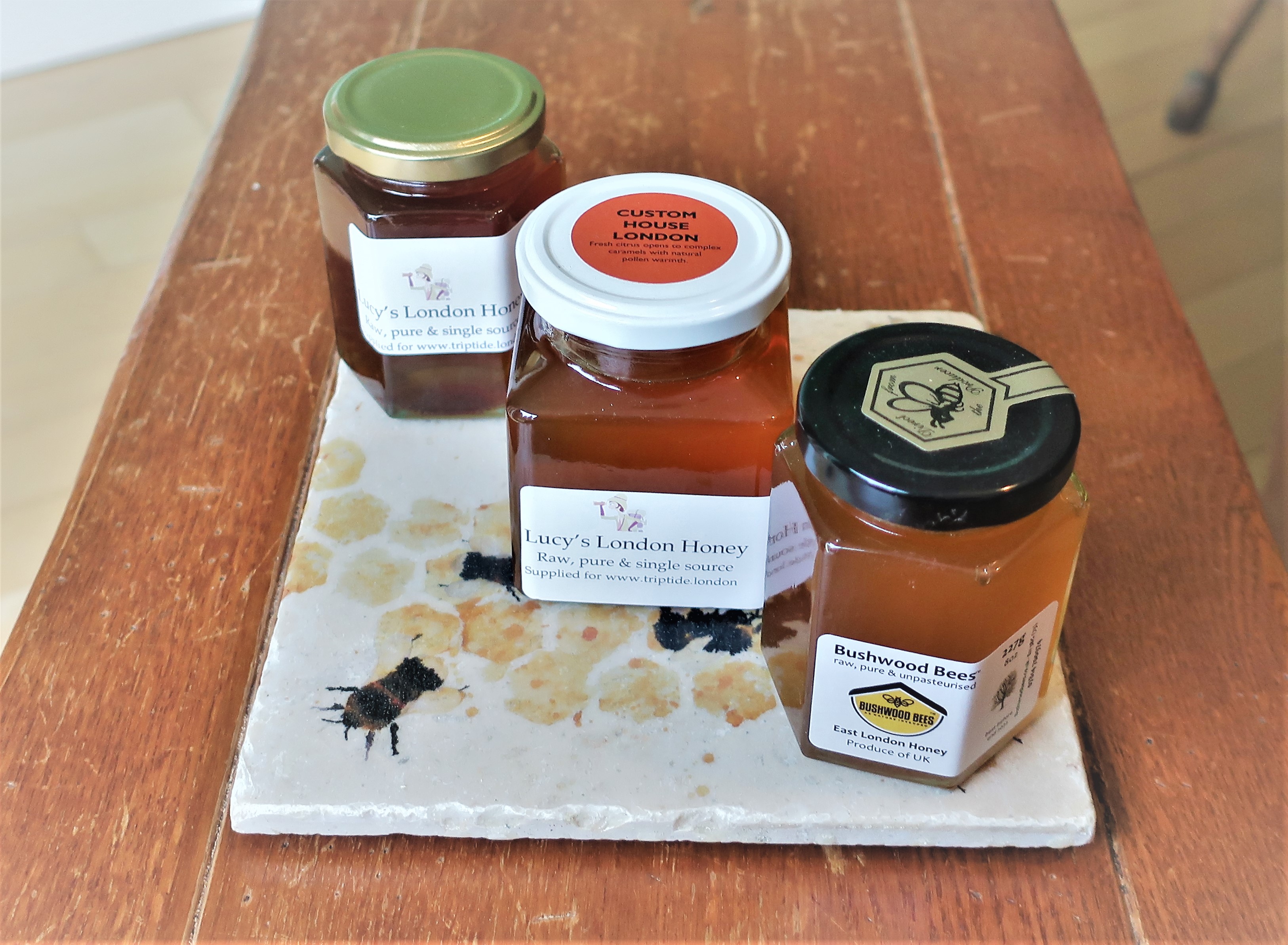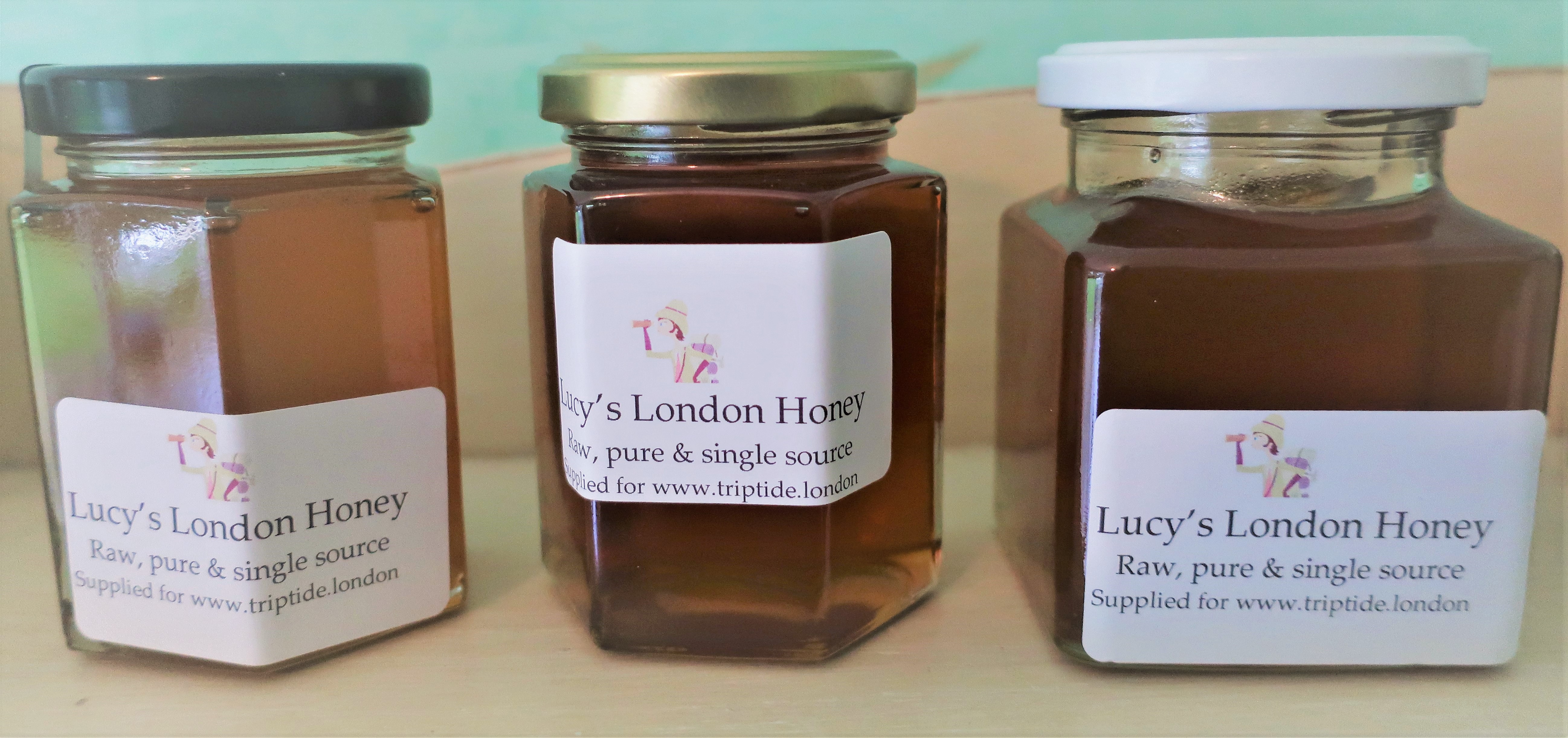 Raw Pure Honey - 25% off 3 Honey box set
Unpasteurized, raw and pure
The honey within this selection comes from three different locations, a great way to taste beautiful raw honey from different parts of London.

Royal Albert Dock Honey:
Royal Albert Dock honey has a wonderful colour and flavour. It has been awarded a '3 stars Honey Great Taste Award 2020' and has won many more prizes for its unique qualities. The 330-gram jar of honey comes from hives near East London's riverside, a lesser-known part of London that offers amazing places for bees to thrive. Pioneer species found in this area are Black Alder, Willow, Dandelions, Robinia, Bramble, Elder and many more.

Bushwood Bees:
This award-winning 270-gram jar of honey comes from the hives located in the lesser-known parts of east London - Walthamstow Wetlands, the Epping Forest and Hackney Marshes. These locations offer forage for bees to collect nectar and to create a memorable flavour, colour and viscosity that is only attainable from the unique set of flowers in the area. A truly East London honey.

Hazel's Honey:
Hazel's Honey comes from hives that are located in West London. There are a number of productive spaces, full of flowers and plants for bees to collect pollen and to create their magic. Honey from many places is different in colour and flavour due to the unique flowers found in the area giving it a distinct West London flavour.

The price includes postage and packing to Uk addresses. If you are an overseas customer please contact us, tell us where you want it sent and we can provide a quotation for delivery.