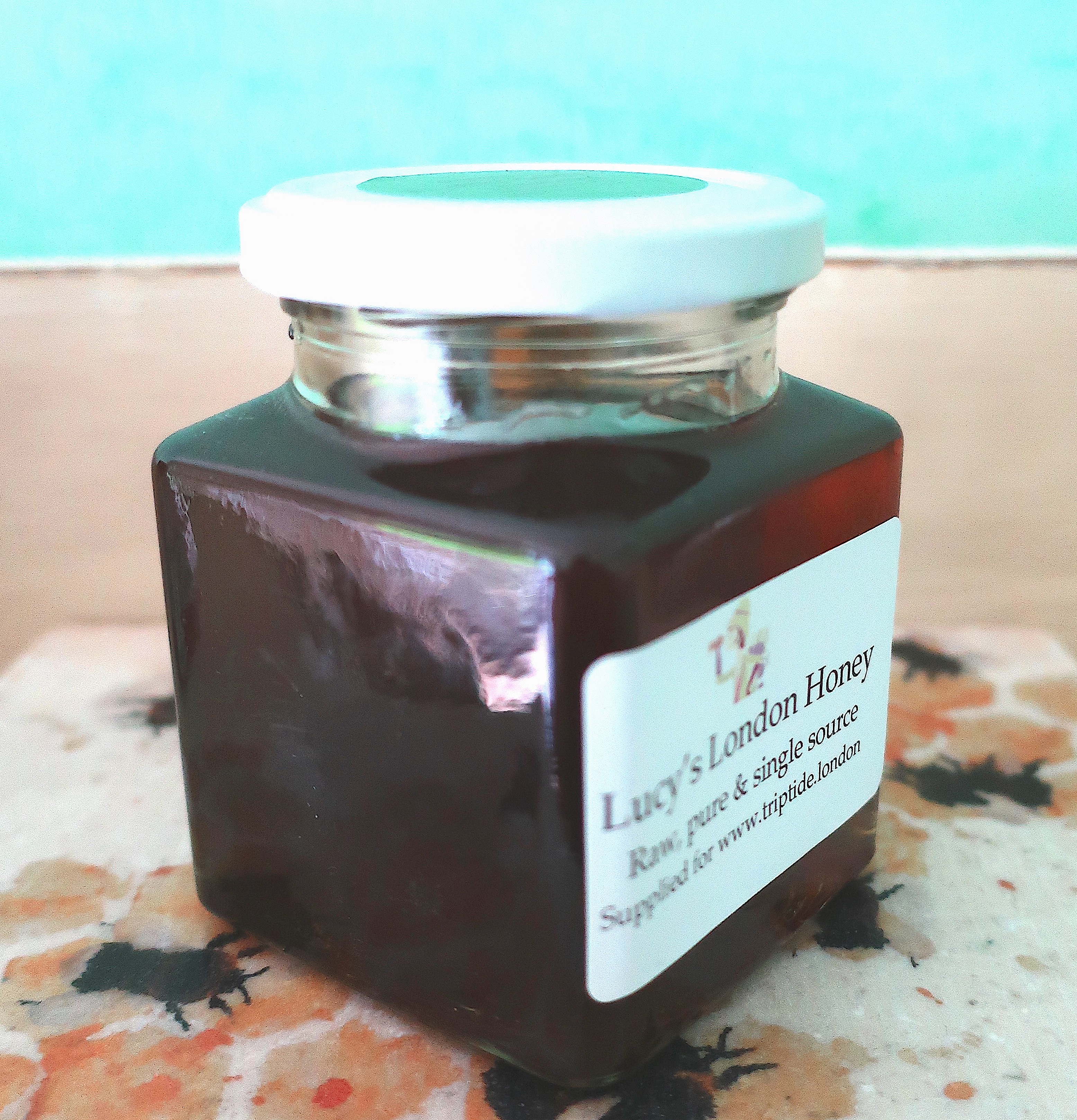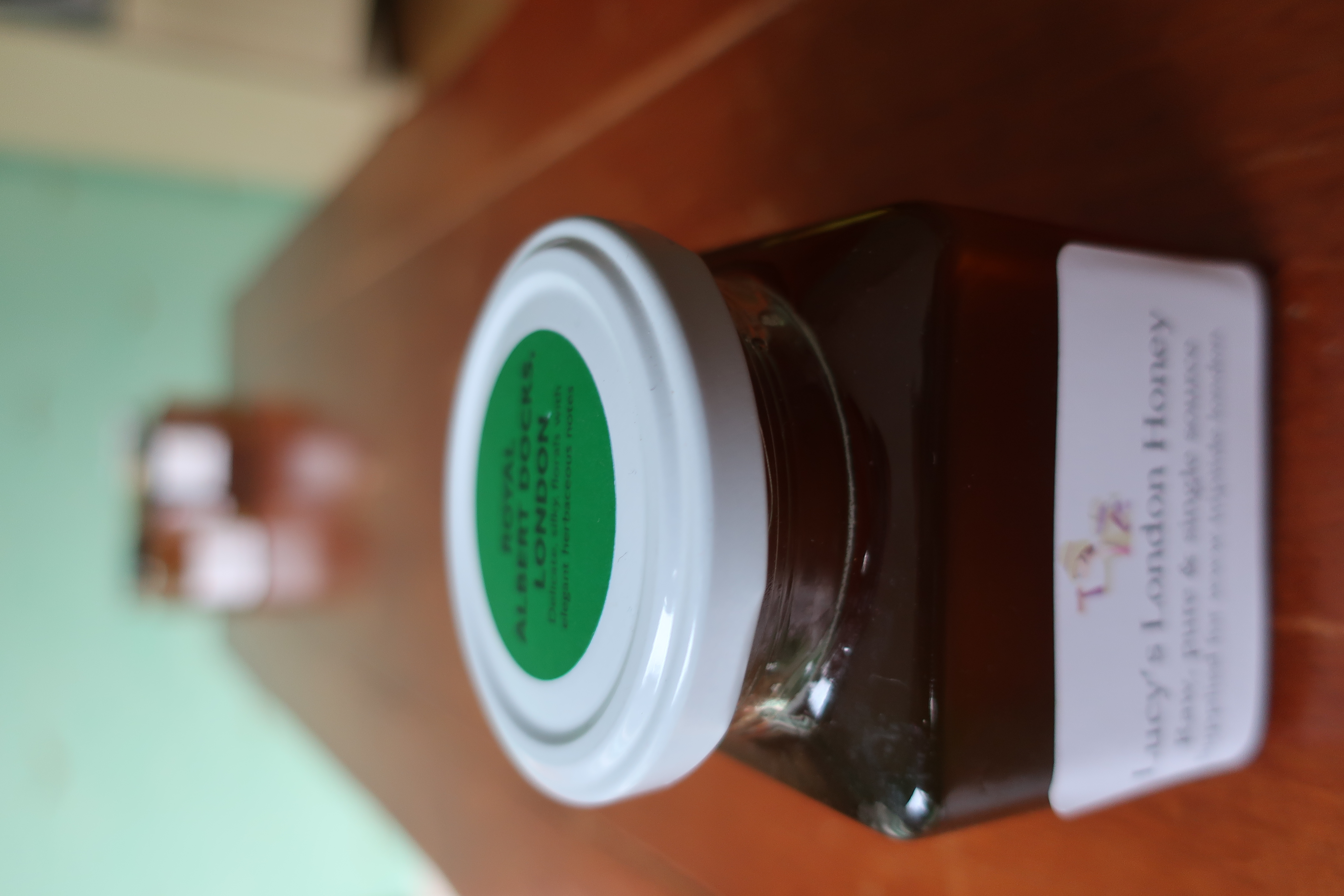 Royal Albert Dock Honey
The Unique Flavours of the South East
Royal Albert Dock honey has a wonderful colour and flavour. It has been awarded a '3 stars Honey Great Taste Award 2020' and has won many more prizes for its unique qualities. The 330-gram jar of honey comes from hives near East London's riverside, a lesser-known part of London that offers amazing places for bees to thrive. Pioneer species found in this area are Black Alder, Willow, Dandelions, Robinia, Bramble, Elder and many more.

The area is a post-industrial landscape, which used to be a bleak spot, but has now turned into an area with an abundance of wild forage that the honeybees who collect nectar to make honey. Due to the variety of wild plants and flowers found in this area, the honey created has a unique flavour, taste and viscosity that is unique to the Royal Albert Docks.

The colour tends to be a mid-deep amber, with a fruity scent, where the warm fruity flavours match well with porridge, toast and even in BBQ sauce. Anyone looking for honey to add amazing flavours to their meals while boosting their immune system will definitely find it here.

The price includes postage and packing to Uk addresses. If you are an overseas customer please contact us, tell us where you want it sent and we can provide a quotation for delivery.

£
12.99
♇ 130
Triptide members can use incentive points to buy this item
login to your account to pay using triptide points