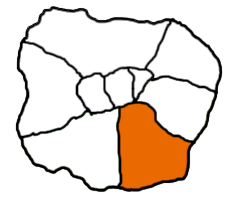 PIN

Filishack
The Pinoy wonder of the South London
The popular 'chicken inasal' from the Philippines can be found in Peckham at Filishack. If visitors expect the regular BBQ chicken concoction, then the tourists to Peckham may be disappointed, as this shack has flavours inspired by the 7000 islands of the country. The owners of this unique establishment have mandated the use of calamansi (a citrus fruit that has the flavours and 'zing' of lemon and lime) and soy sauce to marinate their chicken. They also serve chicken adobo, the national food of the Philippines, with either rice and salad or in a burrito.

The food joint opened in 2015 and then the food truck was purchased in early 2016. The truck successfully attempts to replicate the street food experience of Manila where multiple vendors ply their trade selling grilled meats on a busy Tuesday morning. The restaurant was started by two brothers, Justice and Jonathan Cacho are Peckham veterans and both keen on supporting their customers with a spectacular Filipina dining experience and their staff with a rewarding working environment.

TripTide Thoughts
Flavourful grilled chicken, something to try when your boring old regular grilled chicken.
Opening Times
Tuesday - Saturday 11 am - 5:00 pm
They are available for delivery through Uber Eats

Twitter Feed
Tags
Food
, food and drink
, The Striking South East
Location
Filishack, , Peckham Square, , London, SE15 5RS
(View on Google Maps)
A taste of the Philipines in Peckam
Recent Reviews
There are no reviews yet for this Triptoid.