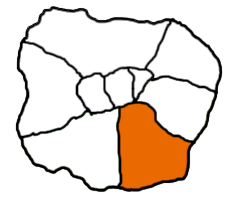 PIN

The Royal Festival hall
Plenty going on at the RFH
The beating heart of the Southbank Centre complex is Royal Festival Hall. The architecture is relatively modern and was opened in 1951 as part of the Festival of Britain. The Grade I listed Hall is one of the world's leading performance venues and has a global reputation. The building comprises the auditorium, The Clore Ballroom, the Saison Poetry Library, (including Blue, White and Yellow Rooms) Southbank Centre Shop, Riverside Terrace Cafe, Central Bar and Skylon restaurant.

There is always something happening at the Royal Festival Hall from theatrical productions to afternoon tea dances. It is always worth 'popping-in' so that weary traveller can recharge their cultural batteries whilst navigating the Southbank.




Tags
Coffee
, Waterloo
, Culture
, Indoor
, Shopping
, The Southbank
, The Striking South East
Recent Reviews
"On the balcony"
Great place for a view over the River & an evening drink
Reviewed by Peter 5 years ago