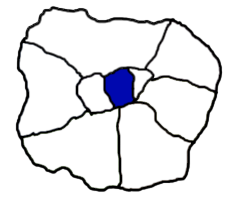 PIN

Another Country
Craft Furniture, accessories and more!
The company designs and makes contemporary craft furniture and accessories and aims to deliver quality and longevity at fair prices. Their products are built to last, both in terms of construction and style.
More Information
Its designs are inspired by archetype, calling on the familiar and unpretentious forms of British Country kitchen style, Shaker, traditional Scandinavian and Japanese woodwork for inspiration.

They combine traditional methods of making with modern technology to ensure that each piece is made with great care, attention to detail and precision. Every piece is hand assembled, hand finished and quality controlled before leaving the workshops.
Triptide Thoughts
What Triptide loves about this furniture shop; is its focus on sustainable production. Its timber id harvested sustainably and its packing uses as much recyclable material as possible. Yet, this greater social awareness doesn't compromise quality or style- so it's a win-win for both sides!

Recent Reviews
There are no reviews yet for this Triptoid.