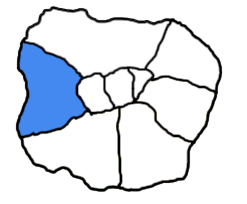 PIN

Battersea Park
Amazing Sunsets towards the Albert Bridge
Disembark at Cadogan Pier having enjoyed a boat ride on the glorious Thames. Head across the river on the nearby Albert Bridge Note the sign that requires 'all troops must break step when marching over this bridge'!; this was required to prevent structural damage to the bridge from the vibrations of marching!
Take an immediate left to enter Battersea Park. Enjoy the fantastic views along the Thames. Stroll down alongside the river (amazing sunsets towards the Albert Bridge) and enjoy the beautifully manicured gardens and tree-lined avenues; head away from the river and enjoy fountains/water features (summer months only). If you continue alongside the Thames, you soon reach the London Peace Pagoda.

This amazing monument is a tribute to Buddha and peace across the world. For more active explorers, The Sri Chinmoy Peace Mile celebrates peace, 'the harmonious control of life...vibrant with life energy...a power that easily transcends all our worldy knowledge'. It also offers runners the opportunity to complete a measured mile enjoying the beautiful surroundings of the Park and the River Thames. Beware; only the finest lycra is acceptable as you will be in fine company; after all, this is spitting distance of Chelsea!


The Park shuts at 10.30 pm.
For Kids
For young children, the Battersea Park Children's zoo (near Chelsea Gate entrance) offers ample distraction, although the park itself is a pleasant distraction from the hullabullah of modern London for young and old.
Tags
Coffee
, outdoor
, close to river
, South West
, Greenspace and Wildlife
, family
, The Green West
, The Beautiful South-West
Recent Reviews
There are no reviews yet for this Triptoid.