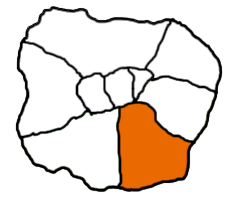 PIN

Bonnington Café
A nice little for vegetarians in Vauxhall
The Bonnington Café is a co-operatively run vegetarian and vegan restaurant in the Bonnington Square Community Centre in the heart of Vauxhall. No single person runs the restaurant,rather it`s maintained by an active collective of member cooks who also contribute to the overall running of the venue and who are still committed to providing excellent vegetarian home-cooking at great prices in a laid back and friendly bohemian atmosphere. Their cooks are from all over the world, so the menu will be different on any given night. From Japanese to Medieval inspired; and from new Italian and French to new American...each cook brings their own style and background to the Café`s veggie fare.
History
One of South London's best-kept secrets tucked amidst the beautiful community gardens of the square,the Café has been open since the early 80's when it was started as a squat Café to provide a good cheap meal for the community. Much has changed in the years since they opened,but not the sense of community.
The Café's regulars have been coming back for years, they love dinner by candlelight, a burning fire on a winter night, and the sense that they are part of a community.

How to get there
The Bonnington café is located on 11 Vauxhall Grove, London SW8 1TD, UK.
From the station, take Harleyford road. Then turn right on Vauxhall Grove.

Tags
Food
, food and drink
, The Striking South East
Recent Reviews
There are no reviews yet for this Triptoid.