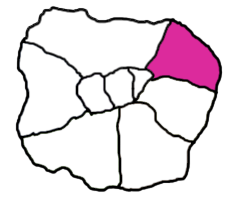 PIN

Cereal Killer cafe
Cool Cereal 80`s stuff
Okay so this cafe, is probably different to any cafe you have been to yet. Imagine this; a cafe just devoted to cereals and the theme a 1980`s kids playroom! This is what cereal killer is, with cool deco from the 1980s and an array of breakfast cereals to choose from with multiple delicious toppings such as reeses and chocolate stars to top up your cereal bowl!
More about the experience
So you get to choose the type of milk you want in your cereal, whether it is plain milk, strawberry, chocolate or vanilla (the choice!)
Then what type of cereal you want or a mix of cereals, than you can top it up with all types of toppings you can think of!
Triptide Thoughts
What is so cool about this place is how the idea is just so simply unique! As well as the cool 'eating' experience, the deco of the place is what is truly what makes it so special... With all kinds of cartoons and characters from the 80s on the walls, you truly feel transported back to the 1980s!! I'm sure those kids of the 80's will be able to vouch for that!
I have also heard the hot chocolate there is exceptionally delicious, so it is definitely advisable to leave extra room for the yummy hot chocolate!
General Information
There is a cereal killer cafe in Brick Lane, Chalk Farm Road and Birmingham.
You are also able to rent out the cafe for private hire and party bookings, they can also bring the cereal to your events!

Prices:
American Cereals:
Small bowl: £3.10
Medium bowl: £3.80
Large bowl: £4.50
British Cereals:
Small bowl: £2.60
Medium bowl: £3.10
Large bowl: £3.60
with extra toppings being 60p each.
Tags
Food
, family
, Exotic East
Recent Reviews
There are no reviews yet for this Triptoid.