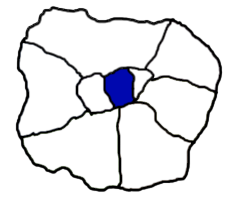 PIN

Chicken Shop & Dirty Burger
`A real treat`
Opened by Soho House, the two food ventures Dirty Burger & Chicken Shop is under the same roof in some branches. Both ventures serve delicious meat that will be an indulgent favourite for any meat lover. Dirty Burger specializes in burgers with crinkle cut fries. The Chicken Shop serves rotisserie chickens that are marinated overnight, steamed and then spit-roasted over charcoal. It is served with a choice of sides, desserts, shakes, beers and ciders.
More Information
They are expanding in and beyond London (in Barcelona and Chicago) and have branches in Vauxhall, Shoreditch, Whitechapel, Exmouth market, Holborn, Balham, Brixton, Ealing, Crouch End, Wimbledon, St. Johns Wood and Tooting.
Triptide Thoughts
Their burgers and chicken is a treat and described as succulent and perfectly cooked. Their chicken is even compared to Nandos by some. The service is also quite speedy. The decor (in Whitechapel) looks a bit like a garage, with exposed brickwork, piping and graffiti in the large doorway. The atmosphere is warm and friendly and encourages conversation. Whilst in summer, there are tables outside.
Recent Reviews
There are no reviews yet for this Triptoid.