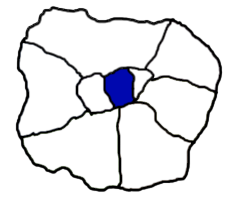 PIN

Climb the O2
More than a place to watch concerts!
Apart from being a major concert and event destination, another function many may not be aware of is the fact you are able to climb the roof of the O2!




More about the experience
What the 02 calls urban mountaineering, you are suspended 52 metres off the ground with your suit, boots and a harness (and your heart in your throat.)

You can enjoy views of landmarks over 15 miles away. There are also many different 'climbs' you can choose from; the original expedition (view the city in the day), the sunset expedition (view the city as the sun goes down), the twilight expedition (the city sparkling at night) and you can also arrange group expeditions of 30 or more.

Triptide Thoughts
This is actually such a cool experience, as you in fact get to climb a place where so much music, art and human creativity has flourished in. Regardless of the symbolic value, getting to see the magnificent city from high up in the open air is a breath-taking experience that is definitely worth the trip.
General information
The whole experience lasts around 90 minutes and is £35 per person.

There is also an array of restaurants to choose from in the 02 that you can enjoy after your experience!
Tags
family
, Adventure/Action
, The Striking South East
Recent Reviews
There are no reviews yet for this Triptoid.