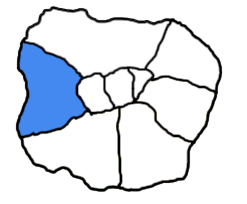 PIN

Daunt Books, Marylebone
Brilliant Book Browsing
The flagship bookshop is (possibly) the most beautiful in London town. It is located in a stunning Edwardian building with oak galleries and skylights. They focus on selling `books for travellers` - either geographical or intellectual







Daunt Books also sell a wide selection of fictional, historical, philosophy, educational and crime titles. Carrying their iconic `tote` bag around town is now something of a fashion statement
How to get there?
10 min walk from the baker street underground station.
15 min walk from the bond street underground station.
15 min from the blandford bus stop.
TripTide Thoughts
Very classy shop - definitely first amongst equals
History
Daunt Books was founded in 1990 by James Daunt in the beautiful Edwardian premises at 83 Marylebone High Street in London – originally built for antiquarian booksellers Francis Edwards in 1910.

At the heart of the shop is a long, galleried main room which has as its focus a beautiful arched window partly glazed with stained glass. The intention then, as now, was to arrange books principally by country, whatever the nature of the book – fiction or non-fiction, biography, history, guide or novel – and in so doing creating wonderful browsing both for the traveller and the general reader.

A premium has always been placed on informed bookselling and service and the shop attracted loyal fans immediately. It doubled in size a few years later, expanding to 84 Marylebone High Street and allowing us to offer a wider selection of children's books, cookery and art, and by the end of the 1990's, two further shops had been opened in North London – at Haverstock Hill, in Belsize Park, and South End Road in Hampstead.

With the now famous Daunt Books canvas tote bags increasingly seen on London's streets, new shops opened in leafy Holland Park and on the Fulham Road in Chelsea in the 2000s. Finally in 2010 Daunt Books added its latest shop on Cheapside, next to Bow Church.
Tags
History
, Culture
, West
, Art
, West End
, Winning West
, Transport
, Toilets
Shared Collections
Events
from
£5.00-100.00

per books
Recent Reviews
There are no reviews yet for this Triptoid.
Shared Collections
Events