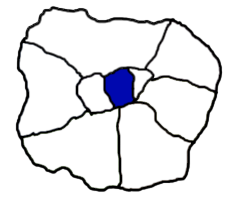 PIN

Dishoom
From Bombay with Love
Enjoy a Bombay breakfast, lunch, afternoon chai, dinner and tipples at the delicious Dishoom Restaurant. It has branches in Shoreditch, Kings Cross, Covent Garden, Carnaby and Kensington.
More Information
Dishoom pays loving homage to the Irani cafés that were once part of the fabric of life in Bombay. Opened early last century by Zoroastrian immigrants from Iran, there were almost four hundred of these cafés at their peak in the 1960s. Now fewer than thirty remain. Shamil Thakrar, the creative talent behind Dishoom has done his best to recreate this history and keep this memory alive and tell the story over and over again through the cafes.

One of the greatest importance of the cafés was their willingness to serve anybody who wanted to eat or drink there without paying attention to their age, occupation or faith. Bombay was suffering a period of time when society focused intently on harsh social judgments. In these places, tolerance was given to all, making them the perfect escape. This adds new meaning to Dishoom and makes it even more special in Cosmopolitan London.

Triptide Thoughts
Dishoom is a favourite, whether its to grab a quick bite, a client meeting, a delicious breakfast or a Saturday night treat it can cater to all taste buds. It does not take reservations, so best to come early and line up for a seat! Its also worth looking at its website, for any upcoming events it might be holding.

Recent Reviews
There are no reviews yet for this Triptoid.