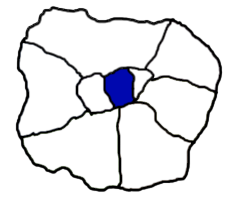 PIN

Frieze Art Fair
Regents Park Annual Event
Frieze Art Fair is an international contemporary art fair, that takes place every October in London's regent park and features more than 160 of the world's leading galleries. The fair is staged by Amanda Sharp and Matthew Slotover, the publishers of frieze magazine.




More Information
Although originally staged for selling art work it has become a cultural entertainment event, and most visitors are purely spectators of the art work. Past artists include, Tino Sehgal, Jeff Koons, Helen Marten, Ed Atkins, Clare Lilley and Rachel Rose.

Frieze Masters is a sister art fair that features more than 130 leading modern and historical galleries from around the world, showcasing art from the ancient era and Old Masters to the late 20th century.

Triptide Thoughts
The art is very contemporary and it is apparent that the selected artists are either emerging talents or are very iconic. The pieces never fail to amaze and always makes a statement. The fair is particularly popular amongst the youth. In addition to the art work, there is also controversial debates and talks on certain issues which is always very compelling. Frieze also holds non-profit projects, which has become successful.
Tags
Culture
, Magnetic North
, Art
Recent Reviews
There are no reviews yet for this Triptoid.