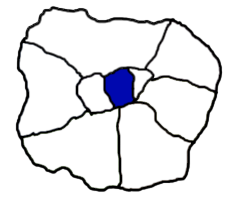 PIN

Good & Proper Tea
The proper tea drinkers
Good & Proper Tea are passionate brewers, blenders, curators, traders and, perhaps most importantly, drinkers of loose leaf tea. They work hard to find, taste and select teas from farms and co-operatives around the world, always looking for something special that will stand up on its own without blending or flavouring. Emilie the owner, started brewing and serving tea on a rainy London kerb from a 1974 Citroen H van. Now, over 4 years Good & Proper Tea has grown to a flagship Tea Bar, an online store, a growing network of cafe and restaurant partners - and of course the van.




More Information
If you visit its website, it tells you all sorts of things about tea, such as the importance of tea and mindfulness. It also answers important questions such as how much caffeine is in tea? How to store tea? What is breakfast tea?

Their website also informs you of upcoming events G & P are holding in regards to tea. A perfect tea lover's heaven!

Triptide Thoughts
It takes its tea drinking very seriously and if you ask any of the store attendants they are very well informed about what tea you should drink, particularly at what time of day in order to draw its maximum benefits. In a country, known for its tea drinking, it definitely pays homage to this and is the more reason to pay a visit to this café. Its décor is very modern, and light and provides the sort of place that definitely encourages 'mindfulness' amidst your tea drinking.

"An imported culture of skinny lattes and frappucinos-to-go has
meant coffee has dominated our high streets for over a decade.
And yet, though tea has remained the nation's favourite hot
drink, the quality on offer when we are out and about is more
often than not distinctly average. That's what I wanted to
change, by offering fellow tea-drinkers the same quality
experience that my coffee-junkie friends currently enjoy. A Good
& Proper cup of tea….finally."
— Emilie, Founder.

Shared Collections
Events
Recent Reviews
There are no reviews yet for this Triptoid.
Shared Collections
Events