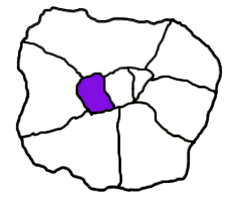 PIN

Guards Museum
History of the Foot Guards
The Guards Museum is a military museum based inside in Wellington Barracks very close to Buckingham Palace. It tells the story of the five regiments it represents, namely Grenadier, Coldstream, Scots, Irish and Welsh Guards, from the 17th century to the present day.

The displays include many fine examples of different uniforms, marking the evolving dress over the time of the five regiments. There are also plenty of paintings, weapons, models, sculptures, and artefacts. It is perfect for anyone interested in military history. Visitors can learn more about the artefacts and the lives of the soldiers from the English civil war to the modern-day.
How to get there
Both Green Park and Charing Cross station are close to the museum and both stations are located near other tourists attractions you may have on your list to see like Buckingham Palace and Trafalgar Square.
Twitter Feed
Tags
History
, Museum
, Culture
, Indoor
, Downtown Westminster
Shared Collections
Events
Location
The Guards Museum , Wellington Barracks Birdcage Walk, London , SW1E 6HQ
(View on Google Maps)
The Story of Five Regiments of Foot Guards
from
£8.00-5.00

per person

Concessions are available at the box office
Recent Reviews
"A Lovely, Intimate Museum"
We visited this place earlier in the year and had a wonderful time. Looking forward to the reopening
Reviewed by Peter 2 years ago
Shared Collections
Events