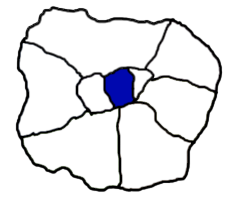 PIN

Her Majesty`s Theatre
Haymarket majestic yet intimate playhouse
Her Majesty`s Theatre is a West End theatre, in Haymarket, City of Westminster, London. The present building was designed by Charles J. Phipps and was constructed in 1897 for actor-manager Herbert Beerbohm Tree, who established the Royal Academy of Dramatic Art at the theatre. In the early decades of the 20th century, Tree produced spectacular productions of Shakespeare and other classical works, and the theatre hosted premières by major playwrights such as George Bernard Shaw, J. M. Synge, Noël Coward and J. B. Priestley. Since World War I, the wide flat stage has made the theatre suitable for large-scale musical productions, and the theatre has specialised in hosting musicals. The theatre has been home to record-setting musical theatre runs, notably the World War I sensation Chu Chin Chow] and the current production, Andrew Lloyd Webber`s The Phantom of the Opera, which has played continuously at Her Majesty`s since 1986.
History
With the exception of the Theatre Royal, Drury Lane, the site of Her Majesty's has been associated with a playhouse longer than any other theatre in London. There have been four different buildings and numerous name changes and its early history as an opera house makes it a fitting home for the long-running success of The Phantom of the Opera.

The first theatre on this site, named The Queen's with Queen Anne's permission, opened in 1705 under the management of John Vanbrugh and William Congreve with an Italian opera called The Loves of Ergasto. Handel was employed as composer in 1711 and conducted his first opera for The Queen's, Rinaldo, which firmly established the venue as an opera house, presenting top class Italian opera for the first time in this country.

In 1714 The building was re-named The King's Theatre on the accession of King George I. Until this first building was destroyed by fire in 1789 it presented opera but amongst other important musical events the building hosted Handel's Esther , the first oratorio to be heard in England.
1791 saw the opening of a new King's Theatre, designed by Michael Novosielski, under the management of William Taylor. Performance highlights in this building include the first of Mozart's operas ever to be heard in London when La Clemenza de Tito, was produced in 1806. Cosi Fan Tutti and The Magic Flute were also first heard here in 1811. Other opera premiere's were Don Giovanni (1817) and The Barber of Seville(1818).

In 1816 Madame Vestris sang at The King's and from 1820 to 1827 the Manager John Ebers presented seasons with the stars of the Parisian Ballet, considerably increasing the popularity of the art form.

On the accession of Queen Victoria in 1837, the theatre's name was changed to Her Majesty's. Theatre, Italian Opera House. Star performers attracted to the venue included The Swedish Nightingale, Jenny Lind who, in 1847 made her debut in Meyerbeer's Roberto and sang in Bellini's Norma for a state visit by Queen Victoria. Within this theatre Beethoven's Fidelio was performed for the first time in this country in 1851 and in 1853 the London premiere of Gounod's Faust was sung in Italian under the management of Colonel John Mapleson.
The theatre was once again destroyed by fire in 1867 and a new building designed by Charles Lee was built within two years but stood empty until 1875 when it was occupied by the Evangelist Meetings of Moody and Sankey rather than any legitimate theatre. Opera eventually returned and subsequent productions included the British premier of Bizet's Carmen (1878) and the first complete performance of Wagner's Ring Cycle (1882). The last operatic performance in this building was Rigoletto (1889) and other diverse attractions included a Sarah Bernhardt season and a boxing tournament before a Christmas pantomime closed the theatre (1890).
Her Majesty's Theatre was demolished in 1892 and four years later, having acquired the site, the actor Herbert Beerbohm Tree laid the foundation stone of his new theatre.
The new Her Majesty's Theatre, designed by C J Phipps, opened in 1897 with Gilbert Parker's Seats of the Mighty. During his 18 years of management, Tree established the building as a playhouse with more than 46 of his own productions, including Shakespeare, adaptations of novels and melodramas including Oliver Twist (1905) with Tree as Fagina and Henry VIII (1910) starring Arthur Bouchier and Violet Vanbrugh.

In 1901 The theatre was renamed His Majesty's with the accession of King Edward VII and Tree appeared as Malvolio in Twelfth Night and Beau Brummell in The Last of the Dandies. That year Sarah Bernhardt also returned to London in a season of French dramas.
As part of the theatre design Tree had included a flat for himself under the copper dome of the roof and in 1904 he instigated a drama school in this Dome Room, which eventually became the Royal Academy of Dramatic Art.

Other important productions included the Coronation Gala Performance for King George V (1911), George Bernard Shaw's original production of Pygmalion (1914) with Mrs Patrick Campbell and . the musical Chu Chin Chow (1916), produced by and starring Oscar Asche, which had a record-breaking run of 2,238 performances and Henry Ainley and Isabel Jeans in Basil Dean's production of Hassan (1923). Productions of Shakespeare's plays after Tree's death included Lady Tree, aged 70 years, returning to her husband's theatre in The Merry Wives of Windsor (1933) and the comedian George Robey playing Falstaff in Henry IV (1935).

The size of the auditorium means that the theatre makes a suitable home for both musicals and drama and plays that have enjoyed successful runs include Noël Coward's Conversation Piece (1934), Ivor Novello and Vivien Leigh in The Happy Hypocrite (1936), J.M. Barrie's final play The Boy David (1936), Robert Morley with Peggy Ashcroft in his own play Edward My Son (1947), The Teahouse of the August Moon (1954) introduced Eli Wallach to British audiences, the National Theatre's Amadeus (1981) by Peter Shaffer with Frank Finlay as Salieri had an extended run of 15 months and Donald Sinden starred in a riotous version of The Scarlet Pimpernel (1985) which transferred from Chichester.

The theatre has been home to two productions of J. B Priestley's The Good Companions. The first in 1931 starred John Gielgud as Inigo Jollifant while in 1974 John Mills took the role in Andre Previn's musical version of the story which also featured Judi Dench.

It was musicals which dominated the theatre's programming during most of the twentieth Century. Short runs included On The Twentieth Century and Barmitzvah Boy but the more successful musical productions included he original production of Noël Coward's musical Bitter Sweet(1929) produced by C.B. Cochran and running for two years, Noele Gordon in Brigadoon (1949), Bobby Howes and Sally Ann Howes played father and daughter in Lerner and Leowe's Paint Your Wagon 1954), Leonard Bernstein's West Side Story (1958) with George Chakiris as Riff, Chita Rivera in Bye Bye Birdie(1961), Lock Up Your Daughters (1962) by Lionel Bart and Laurie Johnson transferred from Bernard Miles' Mermaid Theatre, Fiddler on the Roof (1967) opened with Topol and Miriam Karlin and ran for 2,030 performances with Alfie Bass and Bernard Spear taking over the lead role, African dance spectacular Ipi Tombi.(1975) and the first stage version of Bugsy Malone (1985).

Andrew Lloyd Webber's musical version of The Phantom of the Opera opened in 1986. Produced by Cameron Mackintosh, the original cast was led by Michael Crawford and Sarah Brightman. Subsequent casting has included Claire Moore, Dave Willetts, Michael Ball, John Barrowman, Peter Straker, Mike Sterling, Ramin Karimloo and Earl Carpenter. The production celebrated its 25th Anniversary on 9 October 2011 and looks set to call Her Majesty's home for many years to come.
From September 1907, whilst Herbert Beerbohm Tree was touring America, Oscar Asche took over the management of the theatre and when Tree died during the run of Asche's record breaking production of Chu Chin Chow the theatre was bought by Joseph Benson who installed George Grossmith and J.A.E. Malone as the new managers. In 1945 the theatre became part of the Prince Littler Group and Littler set up his company offices in Tree's famous Dome Room. In 1975 Her Majesty's (as it had been re-named since Queen Elizabeth II came to the throne in 1952) became a Stoll Moss Theatre. Under the stewardship of Janet Holmes à Court the building was completely refurbished between 1992 and 1994 including new lavatories and a replaced roof, all achieved without losing a single performance of The Phantom of the Opera. In 2000 Her Majesty's became a Really Useful Theatre when Andrew Lloyd Webber's Really Useful Group and Bridgepoint Capital purchased Stoll Moss Theatres Ltd from the Holmes à Court family and Since December 2005 Her Majesty's Theatre has been owned 100% by the Really Useful Group Limited.
Today Her Majesty's hosts Sunday concerts most weekends with regular return visits from stage and dancing schools and The Phantom of the Opera is still playing to capacity, making it the longest run and most successful production in the theatre's history.

TripTide Thoughts
We've seen plenty of shows in this town but this was our first visit to Her Majesty's Theatre. It's so beautiful inside, - make sure you look up at the ceiling! We had perfect seats right in the centre of the stalls with an aisle seat with plenty of room. The theatre has great acoustics within a relatively small and intimate space. Definitely a hidden gem.
How to get there
By Underground:

The nearest underground station is Piccadilly Circus (Piccadilly and Bakerloo lines).

By Bus:

6, 13, 15, 23, 139, 159, 453

By Car

The nearest car park is in Leicester Square
If you are planning to drive into the city we recommend that you take advantage of Q-Park's Theatreland Parking Scheme – simply have your car park ticket validated at Her Majesty's Theatre and the 50% discount will automatically be applied when you pay at the car park pay machine.
Participating Car Parks
• Chinatown
• Pimlico
• Soho
• Park Lane/Marble Arch
• Trafalgar Sq
• Oxford Street
Alternatively, there is an NCP car park in Brewer Street.
The £10 daily congestion charge for central London applies from 7am to 6pm Monday to Friday, excluding public holidays



Tags
Culture
, Theatreland
, Downtown Westminster
, theatre
Location
Her Majesties Theatre, Haymarket , London , SW1Y 4QL
(View on Google Maps)
Her Majesties Theatre
from
£26.00-70.00

per person
Recent Reviews
There are no reviews yet for this Triptoid.