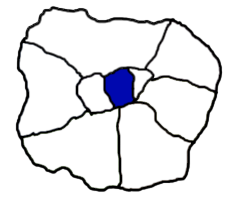 PIN

Joe & the Juice
Juice and health
This place is a multi-purpose cafe, in the sense it covers almost all juicy needs. Missed your protein shake? Joe`s got it! Missed your coffee? Joe`s got that too! Need to meet a friend during break time? Joe`s got you covered! Bottom line is, Joe covers almost all your needs regardless of the time of day. The cafe provides a wide variety of juices with a healthy blend of fruits and vegetables. It also provides a selection of sandwiches and salads that can be enjoyed with a friend, or to go.
More about the experience
The wait time's are never an issue since there's always plenty of staff on hand, as well as the fact that the ingredients are ready to be mixed instantaneously while still staying fresh- so perfect if you want to stay healthy and are in a rush!

It has an urban modern style of decor, which is combined with garage music that provides the customer with a calming atmosphere, regardless of it being in the middle of a busy station!


Triptide Thoughts
What is really great about it, is the fact it gives off the vibe of being in a common room, in the best way possible. This is in the sense it provides a 'chill' atmosphere, that makes the customer want to stay. Which is quite different to the vibe that the average coffee shops give which encourages getting your drink and taking off, rather than sitting and enjoying your drink.

Joe the Juice is definitely perfect if you want a break from the city, it generally helps give provide you with a moment of 'peace' if you want to catch up with some work on your computer, catch up on a book or see a friend or associate.
General Information
There are many Joe the Juices scattered around London, so don't be surprised if you see it in the middle of a busy station or on a busy high street, there are definitely plenty around to enjoy!

Hours vary from opening at 7am/8am and closing between 7pm-8pm depending on the individual branch.

Prices vary between £4-£6 for each juice.
Tags
Free WiFi
, family
, food and drink
, Downtown Westminster
Recent Reviews
There are no reviews yet for this Triptoid.