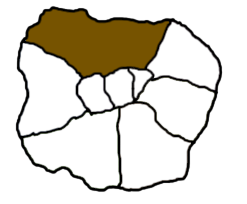 PIN

Kenwood House
A Mansion for Earls
Kenwood House, a Georgian style mansion, built in the 17th century, is located in Hampstead. There are a number of activities to take part in and visitors wanting to learn more about history, take in the beautiful scenery and a lot more will find it here.

The house, formerly the home of the Earls of Mansfield during the 18th century is now a landmark for visitors to see and experience. People will be able to see the magnificent 112-acre garden, with structures and greenery to adore. There are also paintings from popular artist like Rembrandt to be seen in the house. This is a famous local landmark which also has a cafe with amazing food. For children, in particular, t can explore the house using the Kenwood 'explorer backpacks'. A great experience for people of all ages.

TripTide Thoughts
Everything is just amazing, from the house to the gardens.
Opening hours
8am Mon- Sun

9am-5pm Mon - Sun for takeaway light refreshments also.

Twitter Feed
Tags
History
, Culture
, food and drink
, Historical Event
, Child Friendly
, Coach Tours
FREE
Recent Reviews
There are no reviews yet for this Triptoid.