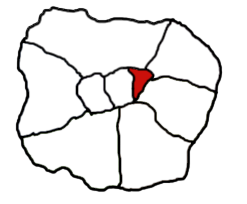 PIN

London Bridge
And More!
London Bridge is sometimes confused with the Tower Bridge; the bridge crosses the River Thames and is a few minutes walk from the Southwark Cathedral and connects Southwark and The City of London. There have been multiple bridges in the past that have been named London Bridge; the original was a timber bridge built by the Roman's when they founded London, the next was a medieval stone bridge, then a 19th-century stone-arched bridge. The current London Bridge opened in 1973. Designed by the architect Lord Holford and by the engineers Anderson, Hay and Mott, and the bridge is 283m long. There are several places tourist in London can visit that are nearby; here are some of them below:
Places to visit near London Bridge
The Golden Hinde is a few minutes walk from the bridge. It is a replica of the original boat owned by the popular Sir Francis Drake, responsible for defeating the Spanish armada and the first Englishman to circumnavigate the world. There is also the famous Borough market, a place to buy exquisite cuisine worldwide. The Shard, the tallest building in London, is a five-minute walk from the bridge.
Want more?
You can visit London's historical monuments that the majority will miss out on, click here to learn more!
Tags
Accommodation
, Beer Garden
Location
London, City of London , London Bridge, SE1 9BG
(View on Google Maps)
Five minute walk from London Bridge Station
FREE
Recent Reviews
There are no reviews yet for this Triptoid.