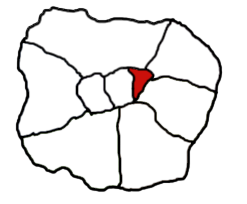 PIN

Lucy's Serenity Collection
Bring the Serenity Home
Open yourself to a little serenity

Times are challenging dramatically and everywhere you look there seems to be a lot of negativity; in the media, the environment and even in the sanctuary of your own homes. It sometimes feels like we are all trapped in this state of uncertainty. It is always possible to free yourself from this cycle and reach a state of serenity. Why not open a box of Lucy's Serenity Collection full of exclusive items that can help everyone feel relaxed. Lucy's Serenity Collection is here to remind you that better is just around the corner and it is important to take care of ourselves and improve our mental wellbeing.

Pure, raw and single source:
The honey is procured from London's passionate community of bee-keepers who look after many of the city's bee colonies. Raw, local honey has been delivering redeeming qualities for thousands of years. The honey in the collection is raw and unpasteurised, keeping all the goodness and nutrients. It is a great way to treat a sore throat, and it also has plenty of antiseptic qualities. (Click here for the health benefits of honey)
Beeswax candle:
The collection also provides a 100% pure beeswax candle. Beeswax candles can neutralise pollutants. The candles can help take away odours, dust and this can help people ease their allergies.
Assam Tea
The beautiful Assam tea is a breakfast tea, and its caffeine content is excellent for boosting everyone's day. The tea also has several health benefits; it has plant compounds that may boost immunity, may help with cholesterol, and may reduce heart disease risk.
Recent Reviews
There are no reviews yet for this Triptoid.