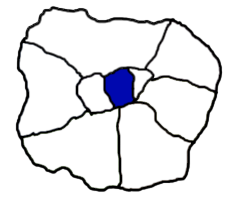 PIN

Mast Brothers
Chocolate lovers pay attention!
You have definitely seen the Mast chocolate bars around if you know anything about chocolate. Founded by pioneering brothers Rick and Michael Mast in 2007 they have introduced chocolate to the world with an obsessive attention to detail, meticulous craftsmanship, groundbreaking innovation, and inspirational simplicity.




More Information
Their chocolate bars use definitely unique ingredients; with flavours such as almond butter, maple chocolate, sweet milk chocolate, olive oil chocolate, smoke chocolate. Their wrappers are colourful and unlike any chocolate bar you have seen.

Triptide Thoughts
Their shop in Shoreditch looks a bit like a science lab, with every chocolate bar laid out in a meticulous way. It is definitely a shop that will catch the eye of street passers-by. Even if chocolate is not your thing- visiting the shop is definitely worth just seeing- but not promising you may yet still be tempted…

Recent Reviews
There are no reviews yet for this Triptoid.