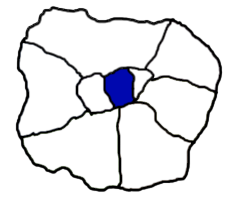 PIN

Orange Tree Theatre
Richmond Theatreland
A delightful fringe theatre in Richmond, with an aim of discovering new writers, as well as re-discovering artists from the past whose work has been forgotten or disregarded.
More Information about Orange Tree
You really will have the opportunity to experience raw less known contemporary plays. There have also been famous faces that have graced the stages at Orange Tree. The great Judy Dench being one of them, check out their website for recent shows!

Triptide Thoughts
The theatre is so unique in the fact the audience surrounds the play; so the audience is in a sense 'wrapped' around the play, in circular stage space. The stories are unique coming from different times and places, which adds to its charm- a truly wonderful night out.
General Information
TICKET PRICES
Previews £15
Mon – Thu evenings & matinees £20
Fri & Sat evenings £25

CONCESSIONS
£15 concession tickets are available for Monday evenings and midweek matinees to over 60s, students, recipients of state benefit and members of theatre unions and guilds on presentation of proof.
£15 tickets available for disabled patrons plus one escort at the same rate;
£10 tickets available for blind or partially sighted patrons and an escort at the same price for audio-described performances. For dates of audio-described performances see individual production pages.
No children under 5 can be admitted to the Theatre.
£12 TICKETS FOR UNDER 30s
We offer a limited number of £12 tickets on Monday to Thursday evenings. Bookable online, by phone and in person. ID must be presented when collecting tickets.
STANDING
A limited number of £10 standing room tickets are available on the upper level once all seats have been sold.
GROUPS
Groups of 12 or more get 10% off full price tickets for Monday to Thursday evenings and matinees.

Just a 2-minute walk from Richmond tube station.

Tickets can be bought from its website 24 hours a day, by phone 020 8940 3633, or through its box office (around the corner from the theatre.) the box office is open from 10am-6pm Monday to Saturdays. Closed on Bank Holidays.

Tags
family
, The Beautiful South-West
, Child Friendly
, theatre
Recent Reviews
There are no reviews yet for this Triptoid.