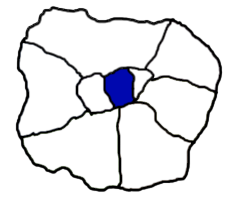 PIN

Palace Theatre
Theatre in The Palace
Located by the intersection of Shaftesbury Avenue and Charing Cross road, the theatre is a short walk from Leicester Square. It houses 1,400 capacity and runs a current production of the great; Harry Potter and the Cursed Child.
History
It was opened in 1891 and was designed by Thomas Edward Collcutt, and commissioned by Gilbert and Sullivan Operas, as it was intentionally supposed to be home to Operas. It was opened at "The Royal English Opera house" in 1891, and ran 2 operas shows. After it was used as a grand music hall, since it had been operating at a loss and renamed "Palace Theatre of Varieties", where films would be screened as well as certain performances, one being by the Marx brothers in 1922. In 1925, its first musical was performed, "No no Nanette" when other musicals would follow, and this is what the theatre became known for.
Triptide Thoughts
The front of the theatre was refurbished in 2004, and covered in Italian marble, so is definitely a wonder to see. The current show "Harry Potter and the Cursed Child has also picked up some great reviews (as would be thought for Harry Potter.)
" Went to watch Harry Potter and the Cursed Child - what a fantastic show - I was enthralled from start to finish (and didn't want it to finish!)."
"The theatre is absolutely stunning and you definitely feel like you are in the movie."
"Great theatre, the Harry Potter show was amazing, great effects and fantastic staff"
How to Get there
Box Office Opening Hours:

Monday- Saturday: 10am-7pm

Tube

Leicester Square underground, which connects to the Piccadilly and Northern lines, Covent Garden on the Piccadilly line and Piccadilly Circus, on the Piccadilly and Bakerloo lines. These tube stations all link to National Rail, with Kings Cross St Pancras and Euston, and Charing Cross station is a mere 10 minute walk away.

Bus

Available bus routes through Shaftesbury Avenue: 14, 19, 24, 29, 38, 40, 176

Car or Taxi

For those who wish to drive to the theatre, then the nearest car park to the Palace is the Q-Park in Chinatown. Prices are usually £20 to stay for up to four hours, but Q-Park participates in a half-price theatre discount if you have you theatre tickets with you. Drivers should be aware that the theatre is within the London Congestion Charge Zone, which applies until 7pm each week day.


Tags
family
, Downtown Westminster
, Child Friendly
, theatre
Recent Reviews
There are no reviews yet for this Triptoid.