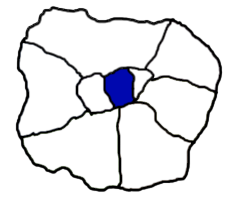 PIN

Peacock Theatre
Every right to be proud
Previously known as the Royalty theatre, Peacock Theatre is located in Portugal Street near Aldwych and has great history as was home to theatre since the 17th century.
More information
The theatre is now part of the London School of Economics, where the university utilizes the theatre to hold lectures, public talks and events (in the day). It also has a lease with the London centre for contemporary dance, Sadlers Wells, where dance performances, conferences, ballet and shows are held there too (in the evenings.)

If you want a very diverse range of shows, Peacock theatre is the one to choose. The theatre holds very diverse shows for all ages and is constantly renewing their performances every few months.
Triptide Thoughts
The theatre has been constantly praised for the different performances it holds. The theatre is apparently very well kept, and the staff very friendly with the seats all giving very good views of the stage. In addition, a little urban myth about the theatre has arisen, that the theatre is home to a ghost; a dolphin named Flipper. As it was thought that during one of Paul Raymond's revues at the theatre in the 1970s, a dolphin was kept in a tank beneath the stage, where it lived permanently and later died from neglect. This was not true, as two dolphins called 'Pennie' and 'Pixie' were indeed kept in a tank at the theatre for three months for a show called 'The Royalty Folies', and at the close of the show the animals were moved to a dolphinarium in the Far East.
General Information
TUBE ROUTES
Holborn (Central/Piccadilly Lines)
Temple (District/Circle Lines)

BUS ROUTES
High Holborn: 8, 19, 38, 22B, 25, 188, 501, 521
Kingsway: 1, 68, 91, 168, 171, 188, 501, 505, 521, X68
Aldwych/Strand: 4, 11, 15, 23, 26, 76, 171, 341

You can book tickets by phone, by website or in person at the Box Office (Monday- Saturday 10am-8pm) 020 7863 8222.
Tags
Theatreland
, family
, West End
, Downtown Westminster
, Child Friendly
, theatre
from
£11.00

per ticket

offers available
Recent Reviews
There are no reviews yet for this Triptoid.