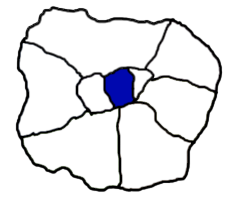 PIN

Peggy Porschen
Pink Cup-Cakes & More
This is probably more for the ladies; as it will probably be the most girly-est bakeries you have ever been to!







The whole cafe is coloured in pink, with the cakes being delightfully and delicately crafted; a picture perfect fit for a story-book!







The Best Cupcakes in the World!- Vanity Fair Magazine
More about the experience
The bakery provides a cafe service, where you can physically sit and enjoy a sweet treat, whether it be to catch up with a close friend whilst you admire the fairytale pink pastel interior, or enjoy a cupcake over your morning email.

It also offers superb order services; where you can order all sorts of beautiful cakes, such as; celebration, wedding, layer, party, kids & baby cakes.
Triptide thoughts
Whether you are temporarily visiting London, or reside in London for the longer term; a visit to this bakery is definitely recommended. One may think it may be more popular amongst the more feminine Triptiders, however the cakes can be immensely enjoyed by everyone- so a visit by everyone is very much endorsed.
General information
Opening Hours:
10am-6pm.
Tags
food and drink
, Downtown Westminster
Recent Reviews
There are no reviews yet for this Triptoid.