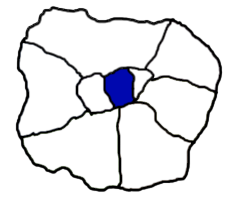 PIN

Piccadilly Theatre
The Pride of Picaddilly
It is located in Denman Street behind Piccadilly Street. Upon its opening it was said; If all the bricks used in the building were laid in a straight line, they would stretch from London to Paris.








More information
It was opened in 1928, with its first performance called, "Blue Eyes" which starred Evelyn Laye, one of the most acclaimed actresses of the time.
It was briefly taken over by Warner Brothers, and was used as a theatre. Then later was opened as a cabaret restaurant, and was not until after World War Two that it returned to being a theatre. Some of its shows include: Guys and Dolls, Grease, Dirty Dancing, Annie and now Jersey Boys.


Triptide Thoughts
The theatre is known to have a lot of character, and the staff to be very friendly. Jersey Boys is also a favourite, providing a great atmosphere and an overall wonderful performance. Apparently you are able to order drinks and food to your seats- which is a definite plus.

According to its website, Pleasance means:
1. a pleasure ground 2. a pleasant and secluded part of a garden. 3. a fundamental feeling that is hard to define but that people desire to experience
General Information
By Tube:
Piccadilly Circus (1 minute)
Leicester Square (7 minutes)

By Bus:
Buses to Piccadilly Circus and Shaftesbury Avenue – 9,14, 19, 22, 38
Buses to Regent Street – 3,6,12,13, 15,23,88,94,139,159,453,C2

By Rail:
London Charing Cross (14 minutes)

By Car:
The Piccadilly Theatre is firmly located within the heart of the London Congestion Charge Zone which applies weekdays (excluding bank holidays) from 7am until 6pm and costs £10 per day. If you are driving to the theatre after 6pm then you will not be charged.
The Piccadilly Theatre is part of the Q-Park Scheme. The nearest participating car park is the 24hr Q Park Chinatown Car Park (20 Newport Place,WC2H 7PR). Parking costs £18 for up to 3hrs and £24 for 4hrs however theatregoers can save 50% if they have their tickets validated at the theatre.

There is also many Black Cabs after the show.

Box Office: 0844 871 7630- Monday to Saturday- open until 10am to the start of the show
Tags
History
, Theatreland
, family
, West End
, Downtown Westminster
, Child Friendly
, theatre
Recent Reviews
There are no reviews yet for this Triptoid.