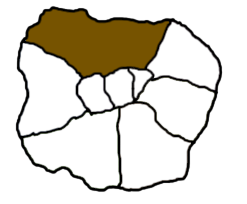 PIN

Present and Correct
Stationary & fun or more like = fun
There was something very comfortable in having a lot of stationary



- Charles Dickens







So like Charles if you love stationary, then this place is for you.



Tucked away in Arlington Way you can find this graphic design influenced stationery shop selling iconic and retro items from Europe and beyond. As they say behind the counter: Government research concludes that we should all consume 5 portions of stationary per day
More information
Present and Correct has all sorts of stationary, that is very personally detailed. It has everything to do with what you may need when you read, write, organise, print, mail, 'give', take notes. By everything, it really means this as they really focus on the detail.
Triptide Thoughts
The shop is super sweet and quaint, and everything is laid out in the most perfect manner. The items are very nicely designed, with simple but colourful combinations. For those of you with a weakness for 'cute' things this shop is a must.
Tags
Shopping
, Magnetic North
Recent Reviews
There are no reviews yet for this Triptoid.