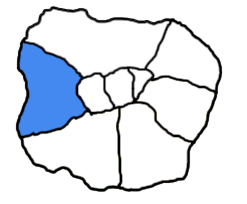 PIN

Southwark Bridge
And More!
Southwark Bridge crosses the River Thames and has the least traffic of the Thames bridges. The original bridge was built in 1819, designed by John Rennie, the Elder, who pioneered the use of structural cast iron. The original bridge was nicknamed the "The Iron Bridge" as it was made of cast irons. The owners went bankrupt, and the Bridge House Estates acquired the bridge, then a new bridge was designed and was opened in June 1921. There are several places tourist in London can visit that are nearby; here are some of them below:
Places to visit near Southwark Bridge
The Globe theatre is a few minutes walk from the bridge, and tourists will be able to experience the excellent work of the legendary William Shakespeare. The Clink Prison Museum is also nearby.

Want more?
You can visit London's historical monuments that the majority will miss out on, click here to learn more!
Twitter Feed
Location
London, Southwark Bridge, Southwark, SE1 9hl
(View on Google Maps)
A five 10 minute walk from London Bridge
FREE
Recent Reviews
There are no reviews yet for this Triptoid.