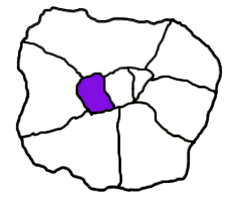 PIN

St. James's Park
Home of London's Pelicans
Like Richmond Park, St James's Park was created as a deer park for the patronage of the occupants of St James's Palace. It was later remodelled by John Nash at the behest of George IV. The park sports a central lake where visitors can see all manner of wildfowl, including pelicans which have lived here since the 17th century. The Russian ambassador of the time donated several of them to the reigning monarch, Charles II. Visitors looking for a show should know that the pelicans are fed between 2.30 pm and 3 pm daily. They are also known to partake in the local fish and odd pigeon. The bridge over the lake offers highly instagrammable views of Buckingham Palace and on the other side of the Mall Green Park can be reached at the far end of which connects will Trafalgar Square via Admiralty Arch. On the south side of the St James's Park lies Wellington Barracks containing the Guards Museum and to the east, Horse Guards is home the Household Cavalry Museum.

The park is a central feature of Royal London and provides a waterfowl-fest at most parts of the day. The most picturesque time is probably early summer mornings before commuters and tourist make it part of their thoroughfare.

Opening Times
5.00 am-12.00 midnight daily
TripTide Thoughts
Don't miss the display in spring
Tags
outdoor
, Westminster
, Greenspace and Wildlife
Location
St. James's Park , The Mall, London, SW1A 2BJ
(View on Google Maps)
Home to extravagant waterfowl
FREE
Recent Reviews
There are no reviews yet for this Triptoid.