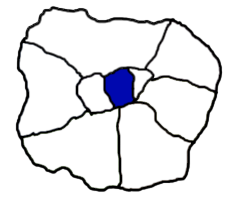 PIN

Team Sport Indoor Karting
UK's number 1 for indoor Go Karting!
Crave a FAST FURIOUS and FUN weekend? Team sport may be the right destination for you! With 23 tracks across the country- it can be perfect for any occasion and is in plentiful supply- so there is no excuse to miss out on the fun!




More information
Team Sport has 5 go karting tracks in London and others from Leeds to Brighton, Gosport to Cardiff and many more in between!

Check out their website when you book, and you are able to learn many tips about how to kart in the slickest and fastest way possible- which is definitely an important asset right?! They also blog frequently about F1 news, which you are able to see on their page!

Triptide Thoughts
Go Karters have reported they found it a perfect activity to do in a big group, as it can be fun for everyone no matter their interests! Also the staff are very friendly and informed, and quite a modern facility. But beware: its been deemed as 'addictive'…but I say more reason to go ahead and book, and embrace your inner Valentino Rossi!
from
£20.00-35.00

per 15 minute races
Recent Reviews
There are no reviews yet for this Triptoid.