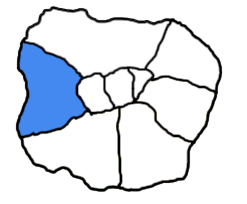 PIN

The Temple Gallery
An exquisite collection of iconography & religious art
Sir Richard Temple moved his Knightsbridge gallery to its new home in 1989 bringing with him rare artefacts of Russian icons and Byzantine antiquities. He is an eminent and highly respected expert on the genre of medieval sacred art who has created an incredible where highly laudable temporary exhibitions are hosted throughout the year. The gallery is one of the leading specialists in Russian and Greek icons from the 16th to the 19th century and sells to private clients as well as to national museums, both at home and abroad.
History
Richard Temple founded the Temple Gallery in 1959 which quickly became a centre for the study, restoration and exhibition of ancient icons and sacred art. Temple is a member of the Advisory Panel of the Art Fund (formerly the National Art Collections Fund of Great Britain) and has been highly active in the acquisition of icons by several major museums.

TripTide Thoughts
Visitors to London who enjoy the genre should look no further.
Tags
Art
, Winning West
, Gallery
Location
6 , Clarendon Cross , London , W11 4AP
(View on Google Maps)
A unique gallery of medieval religious iconography
Recent Reviews
There are no reviews yet for this Triptoid.