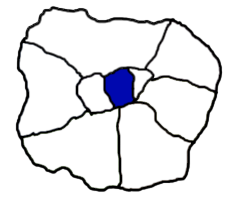 PIN

Tenpin
It will (Bowl) You Over with Laughter
Get your bowling gear out because Tenpin is a nationwide bowling company with 40 sites across the UK. It really is about the full experience in Tenpin- with modern design, late licensed bars, delicious food, gaming machines and in some you can find a Vue cinema.
More Information
On Tuesdays and Thursdays they have special deals, so be sure to scoop them up! Book with us, and it will redirect to their site to scoop them up! Its great for parties and hen/stag dos as you can get good deals.
Triptide Thoughts
It's been said by bowling-goers, that it is good value and also safe to allow kids to wander around the arcade because there is one way in and out. There are also plenty of compliments about the food options. The equipment is all very up to date, where you can even take photo on the screen and it pops up by your name on the screen. Its great as it makes the experience even more personal!

Recent Reviews
There are no reviews yet for this Triptoid.