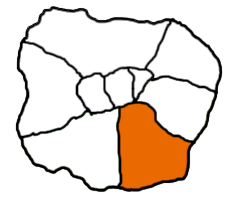 PIN

The Hop Exchange
The stock exchange for Hops?
During the 19th century, the brewing industry started to boom, from the dark, crude beers to the more elegant and more difficult beer to produce such as the lager and light ale that is popular in England. With the advancement of brewing techniques and technology the demand for hop increased. The hops were harvested in Kent and brought to London- to the warehouses in the Borough area. The Hop Exchange opened in 1868 and the area was the centre of the brewing industry in London.

The Hop Exchange acted as a single market for hop dealing, then in 1920, there was a fire that led to its renovation and conversion into a venue. The building has beautiful interior decorations and visitors can rent the venue as a reception with guests to up to four-hundred guest, exhibitions being hosted. It is also a popular site for filming and photography, to even fashion shows.

TripTide Thoughts
A great place to look for a great background

Opening hours
Temporary closed
Twitter Feed
Tags
History
, Culture
, Historical Event
Location
24, Southwark St, London , SE1 1TY
(View on Google Maps)
Ten minute walk from London Bridge Station
Recent Reviews
There are no reviews yet for this Triptoid.