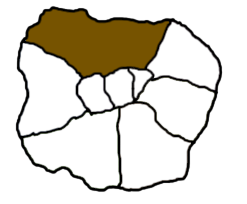 PIN

The London Canal Museum
Great History of Canals
It is found in the heart of the village of Stoke Bruerne on the Grand Union Canal. The London Canal Museum really focuses on the history of British canals and the rich heritage of Stoke Bruerne and the Grand Union waterways. It views the historic waterways as an opportunity to interact with history and nature next to soothing water.
More about the experience
It is located in a historic corn mill. Where you are able to see inside a narrowboat cabin, learn about the history of London's canals, about the cargoes carried, the people who lived and worked on the waterways, and the horses that pulled their boats." - you will be very educated about British canals by the end of it!

You can also see the heritage of a huge Victorian ice well used to store ice imported from Norway and brought by ship and canal boat to be stored. This unique waterways museum is housed in a former ice warehouse built in about 1862-3 for Carlo Gatti, the famous ice cream maker, and also talks about the history of the ice trade and ice cream as well as the canals.

There is also a wide range of exhibits and a free audio commentary to guide you as you explore the museum.

There are also musical and theatrical events, and themed weekends all year round. Also, a short walk from the museum you can find a wildlife reserve!
Triptide Thoughts
As trade has become so imminent and so much more accessible today, it is all the more reason to understand the development of trade. Also, whilst you are in Britain; British trade and how it was run and operated. Therefore, the British Canal Museum gives you an insight into this, and is a real opportunity to educate yourself on this topic- so next time trade comes up you can make a real contribution keeping in mind what you learned at the museum!
General Information
Opening Hours:
Tuesday-Sunday and also on bank holiday Mondays- 10am to 16.30pm. (However, they are closed on other Mondays.)
*They are open late until 1930 on the first Thursday of each month. Last admission is 30 minutes before closing.

Children under 14 must be accompanied by an adult or in supervised groups.

Rates:
Adult £5.00
Child £2.50
Senior £4.00
Student £4.00
Unwaged £4.00
Family£12.00 Trust Members & Museums Association members£2.00
Illustrated Talks Admission to illustrated talks (after 7 pm on the first Thursday of the month) is £4.

Children aged 4 and under are free.
Twitter Feed
Tags
Museum
, Magnetic North
, Child Friendly
from
£5.00-10.00

per person

concessions are available
Recent Reviews
There are no reviews yet for this Triptoid.