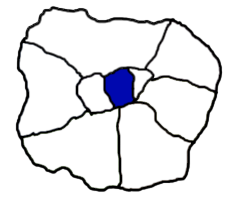 PIN

The Queen`s Gallery
A very upmarket gallery
If you want to experience some culture when visiting London or even whilst living in London. The monarchy is definitely a good way to do this, considering the impactful rule of Britain`s monarchy on Britain itself. The Queen`s gallery located at Buckingham palace is a public art gallery that displays work from the Royal Collection.
More about the experience
Over 450 works are on display at one time and are constantly on rotation- so if you have been before you can still go again and experience something different.

As well as the fact, to enhance your tour experience you can have a audio guide with commentary by exhibition curators as well as the chance to listen to music performed by the students of the Royal College of Music through the audio set.
Triptide Thoughts
Triptide thoughts are definitely favourable about this. If a cultural day out is what you are seeking this is definitely perfect for that! What is even better is its focus on British artists from the Royal Collection. So when visiting the UK, it allows you to be informed about British history in particular which is important given the fact you are visiting the place and may want to know what has influenced it. After the experience it may also influence the way you perceive the city and country, as you will get an insight into British traditions and values.
General Information
How to get there:
By train: London Victoria
By Underground: Victoria, Green Park and Hyde Park Corner.
By bus: Numbers 11, 211, C1 and C10 stop on Buckingham Palace Road.
By coach: Victoria Coach Station is a ten-minute walk from the Palace.

Opening Times:
3 October 2016 - 21 July 2017 - Open daily 10:00-17:30
(last admission 16:15)
22 July - 1 October 2017 Open daily 9:30-17:30
(last admission 16:15)
2 October - 12 November 2017 Open daily 10:00-17:30
(last admission 16:15)
from
£5.30-10.30

subject to age.
Recent Reviews
There are no reviews yet for this Triptoid.