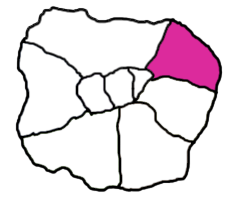 PIN

The Ragged School Museum
A very different sort of museum
The Ragged School Museum is a museum that wishes to recreate how Victorian children were taught in Victorian times.
Ragged Schools were charitable organisations dedicated to free education of destitute children in 19th century Britain. The Ragged school here, used to be home to one of London`s largest `Ragged Schools`. It was first opened by Thomas Bernardo in 1867 after seeing how cholera epidemic swept, and how little educational opportunities there were for poor children. He thus decided to give him his medical training and open up the first `ragged school`.
More about the experience
The museum allows children to see how it would be like to attend a Victorian classroom, where over 16,000 children visit this classroom per year. Children are seated in authentic and well-used school desks, slate writing boards, blackboards and easels and even given dunce hats.

There is also a kitchen, that has been recreated, which is equipped with utensils and artefacts that guests can handle.

On the first Sunday of every month, children also have the opportunity to experience a Victorian class that lasts about 45 minutes. Be sure to book in advance though as capacity of the classroom is limited!

You can also attend a 40 minute talk no matter your age about how life was like for the average Victorian child. Tickets are reasonable at £4 per head- which is a very good deal for an inclusive cultural day out!
Triptide Thoughts
This is definitely a good cultural family day out, if you wish to educate your children about the Victorian era, especially if you are visiting the UK and want to incorporate some culture into your stay, this is a fun way to do it. It is an immersive experience, so children will definitely enjoy it, and appreciate the visit as they have to directly participate in the day out- especially if you book them into a Victorian class, which is definitely recommended!
General Information
Admission is completely free, but charges will apply for schools and group talks.

Opening Hours:
10am-5pm every Wednesday and Thursday,
2pm-5pm on the first Sunday of each month.
(the museum relies on volunteers to run it, so operates on limited opening hours.)

How to Get there:
Tube
The nearest tube station is Mile End (Central, District and Hammersmith & City lines).

Bus
277, D6 & D7 (stop at Eric St, head through the park), 25 (Regents Canal, head through park), 339 (Harford St, head east up Ben Jonson Rd), 323 (Bow Common Lane, head through park) and 309 (Copperfield Rd, just over the road!).

Train
The nearest rail stations are Liverpool St and Stratford.
Tags
Museum
, Culture
, family
, Exotic East
Recent Reviews
There are no reviews yet for this Triptoid.